Butt Kicking Chibi Ephraim
Butt Kicking Chibi Ephraim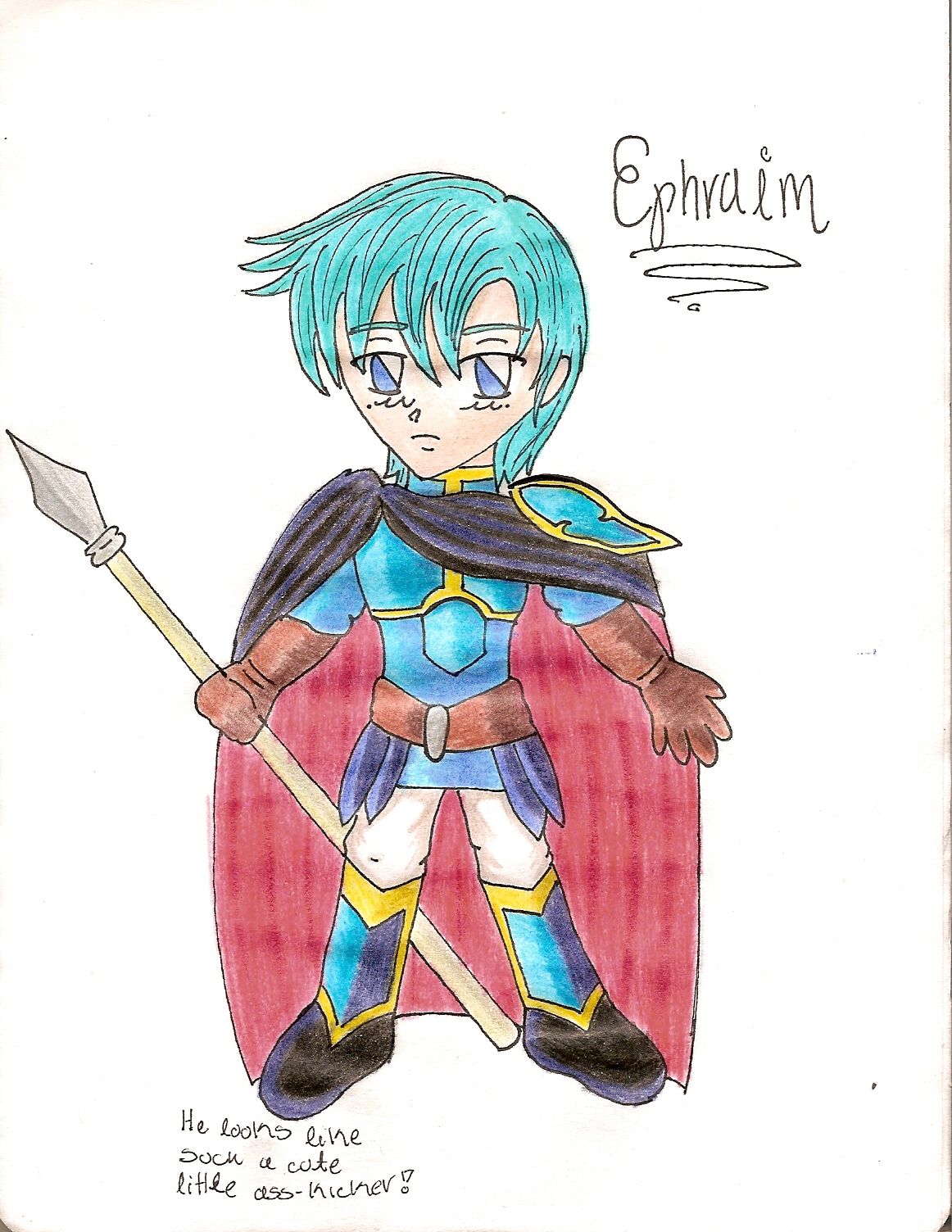 Description
AWWWW I made a cute widdle chibi Ephraim! I really like the way he came out since I manged to get him in a fighting pose. There are actually two things I messed up at. big time, the armour on his shoulder: I made it look flat, another would be the armour on his legs; I used a diferent colour so it looks odd, I have sky blue then cerulean and then navy blue... XD It was late when I coloured this so I couldn't really tell the colours apart.

Anyway comment guys, or I'll sent Ephraim to criticalize your arse! Kidding, just tell me what you think =D

[Edit] The paper is somewhat wrinkled so that's why the colors on the image look funny. I scanned the image again in hope that it looks better, this one isn't as wrinkly but it still looks odd.