Esther SQUAWKS !!
Esther SQUAWKS !!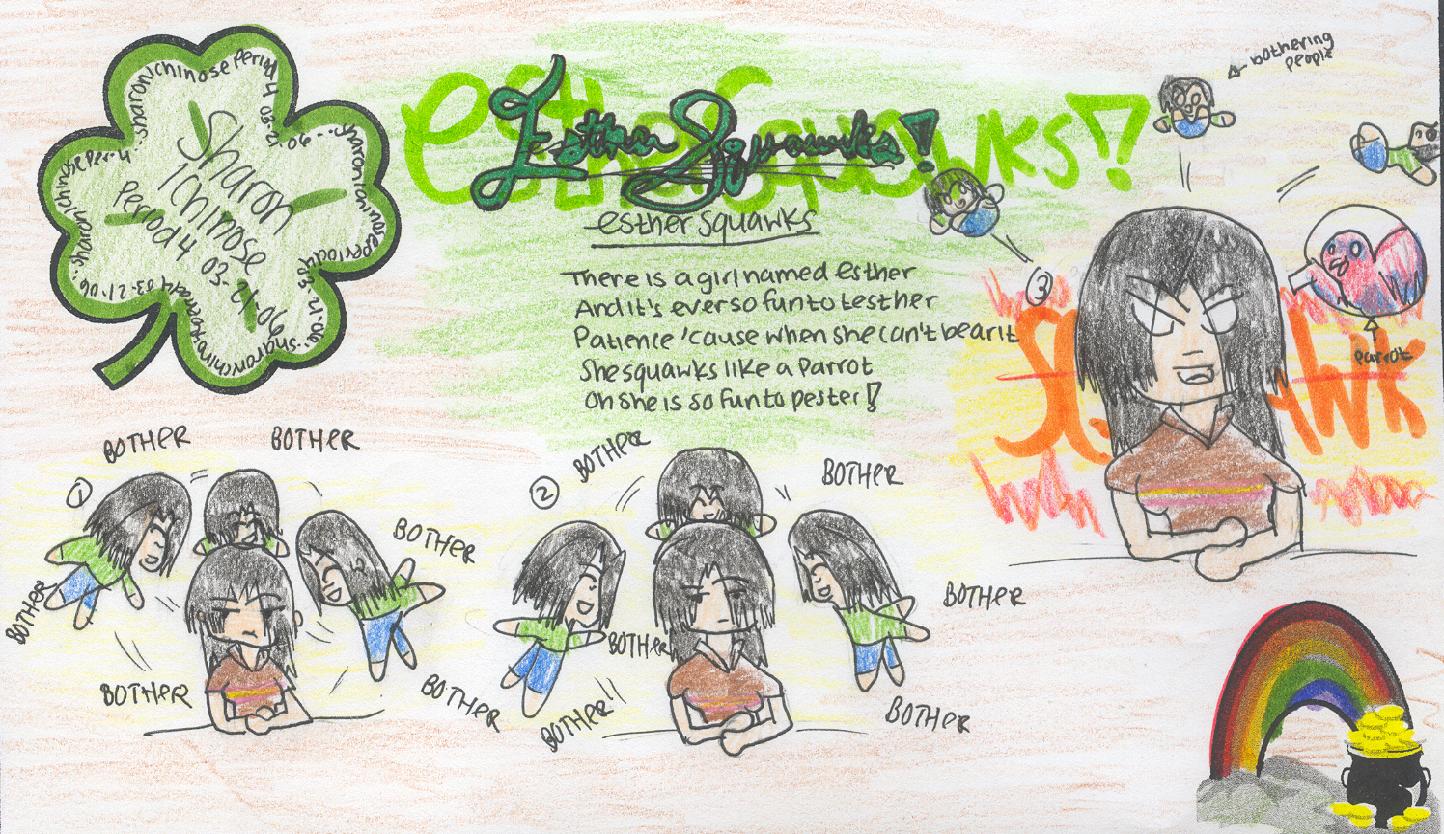 Description
hahas ... yes it`s a limmerick ..
a project for school . lol . it`s about my best friend, Esther ... and her "squawk" .
see .. when she gets upset or pissed off, instead of yelling or whatever ... she makes a weird sqawking noise . and yeah . lol .
in case you can`t read my writing it says:
There is a girl named Esther
And it`s ever so fun to test her
Patience `cause when she can`t bear it
She sqawks like a parrot
Oh, she is so fun to pester

lol .. comments ?