Xio Nobunaga (Profile Pic)
Xio Nobunaga (Profile Pic)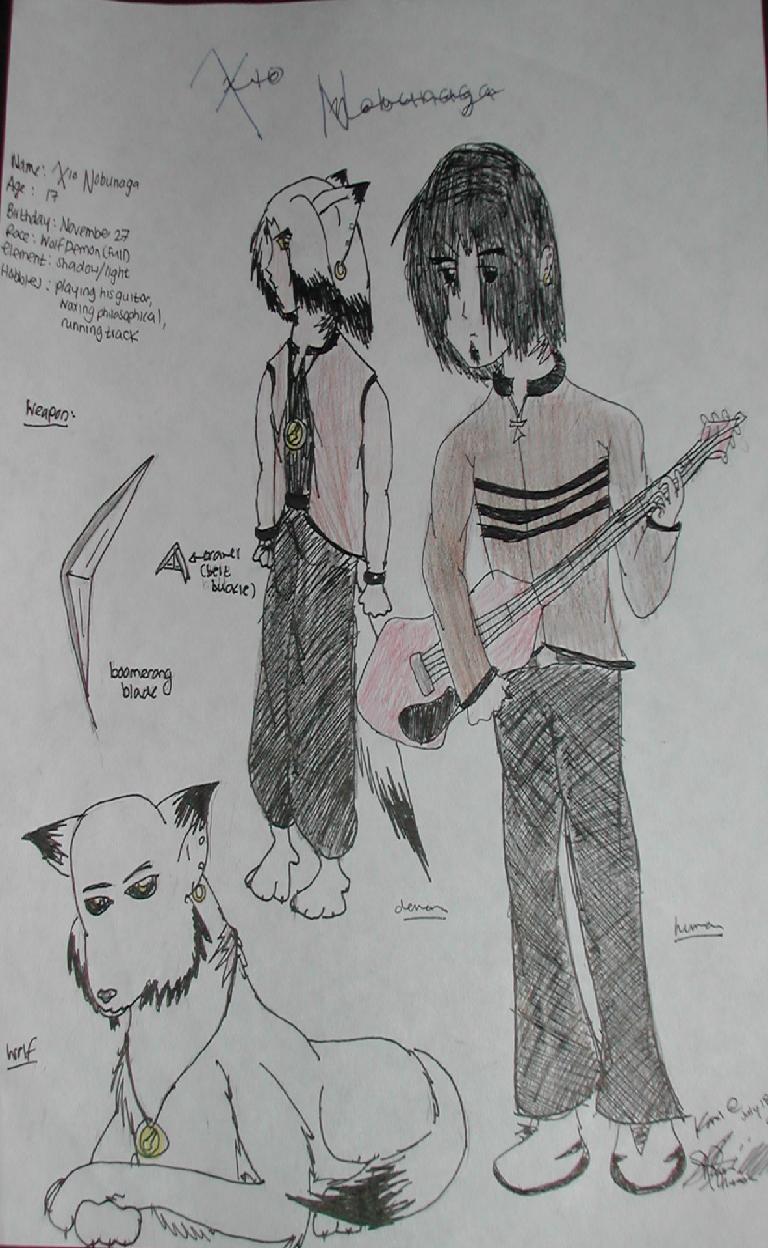 Description
Xio Nobunaga - Karya Nobunaga`s (my identity in my original character`s world) older brother .

this pic shows him in his human, demon, and creature (wolf) forms ...

it`s basically for my reference, when i draw other pics of him or whatever .

again, excuse the blurriness ... my scanner is broken .. boo . had to take a pic with my digital camera .. etc .

hope you like !