Elphaba (Letter to Eden)
Elphaba (Letter to Eden)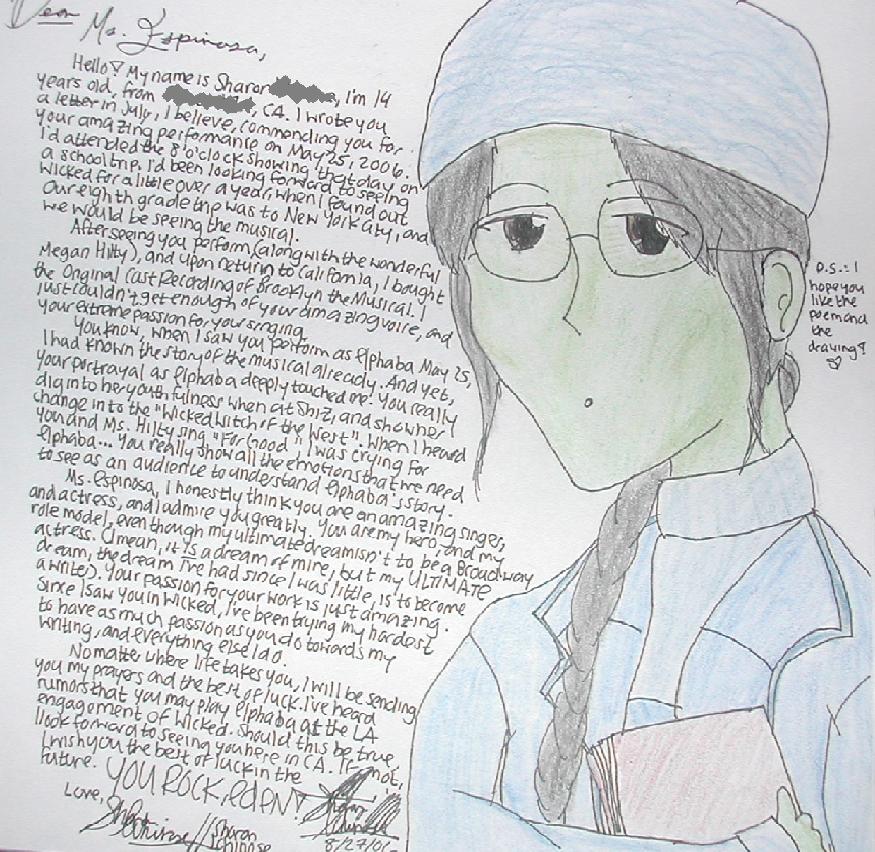 Description
Yay, another picture from me!! [finally, lol]
I drew this for a "goodbye book" for actress, Eden Espinosa, when she leaves the musical Wicked... It also has my letter of LOVE to her. :]
Hehe. The image sort of sucks, because [alas] my scanner is still broken, and I took it with my digital camera. And had to resize it.
But yeah. I colored it. Rarity from me.
Comments are appreciated.