More Sake Anyone?
More Sake Anyone?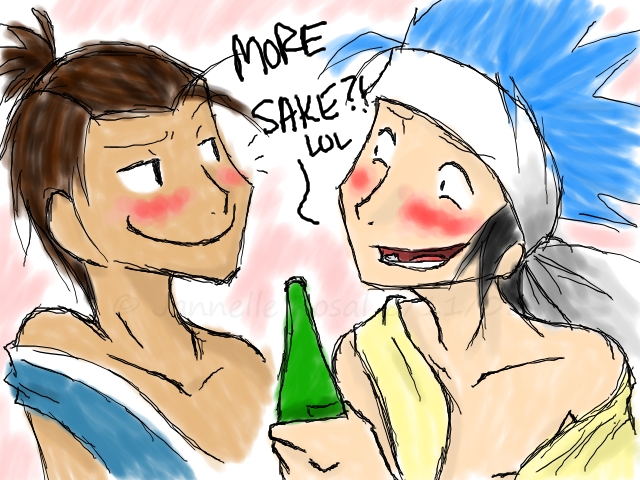 Description
I got inspired by this picture. -->
http://yorimichi.choumusubi.com/4000hit.jpg
I mean, seeing Horo drunk gives great inspiration!
More crossovering, yay.
Horo and Sokka were drinking Sake and obviously got drunk.
Except, Horo looks like a crazy drunk while Sokka looks like he's horny. o.o
(
It's a new pairing! Horokka! lol
)
I was going to make the background blue like, but then it would look like their outside in broad daylight, haha.
Horo: MORE SAKE LOL? 8D
Sokka: >;D Why of course!
Usui Horokeu © Hiroyuki Takei
Sokka © Michael Dante DiMartino and Bryan Konietzko
Art © Jannelle
General Info
Comments
0
Media
Digital drawing or painting
Time Taken
Reference