Car'on Tallock: amys father. OC
Car'on Tallock: amys father. OC
Car'on Tallock: amys father. OC
by
kath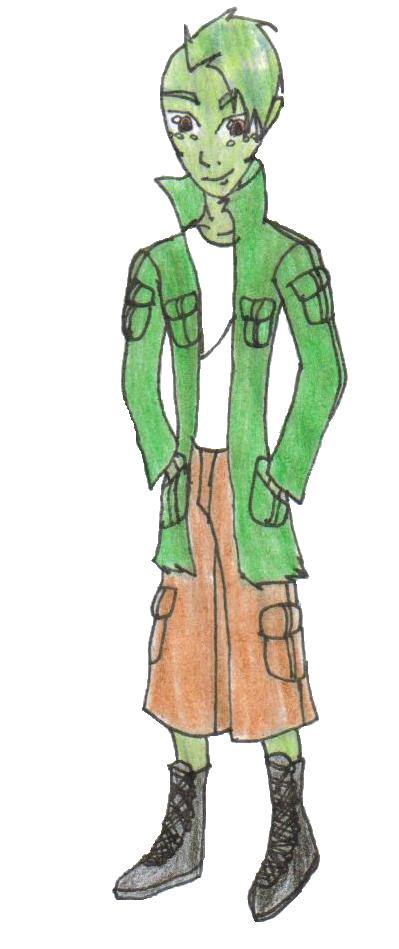 Description
my OCs ( Amy Tallock) real father. she has her father Car'on and her nasty step father with the ability to influence and control people.
Car'on is a chameleon type mutant. He can blend his skin into backgrounds just like a chameleon and has physic deflection. an ability used to keep mind readers out of his head and the brain of anyone near by from sensing his presence. This ability can even affect technology, slipping through security is no problem for him. his skin turns red when he is angry, upset, or feeling vulnerable as a warning to others to stay away.Car'on is a free fun loving guy who prefers to live a simple life despite that he has enough money to afford all kinds of luxurys.

his story:
Car'on was influenced to forget his beloved Mai (Amy's mother) so that her step father could perform experiments on her when she became pregnant with Amy. He doesn't see Amy again until she follows a lead and sets out to find him.
it is believed that Amy's camouflage reflex is damaged due to trauma during the experiments she went through as an infant.this is why her skin is always red unless focused into a normal color. She gets her physic deflection from her father as well a his taste for eating insects. other then this the rest of her traits come from her mother. Car'on is a kind man who respects nature and freedom, and understands his daughters need to escape from everything from time to time. it doesn't take very long for them to develop a close father daughter relationship. he is also very proud of his daughter for enduring all she has been through and supports her independence as well as trying to be the kind of father she really needs in her life.