Teen July
Teen July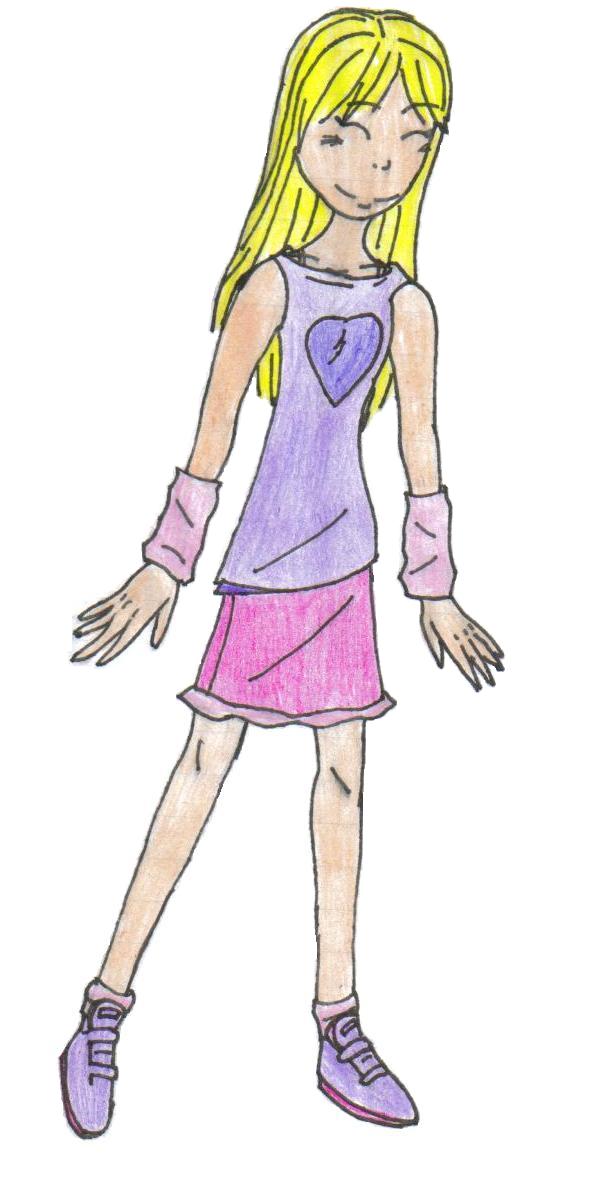 Description
This is my character July from my story the Halfling. in the prologue she starts out as an infant.at the beginning she's about five years old and by the end shes a pre-teen. about 12 to thirteen. I just wanted to show how she'd appear as a teenager about 15,16? more or less.
July is autistic and like bright colors like the ones she is wearing. Shes creative and artistic but because of how her autism effects her its difficult to tell when she's being creative. she can talk but doesn't use conjunctures unless shes repeating something and most of her words come out sounding forced or phrased. she'll also draw pictures of things she wants to talk about (like a previous outing or event,a person, maybe the scary dog she saw on the way home from school.) as a way to communicate sense talking to people can make her nervous and sometimes people confuse her with what they say. she also likes soft things like her arm socks and will rub them when she's stressed or bored. She can tie her shoes but insists on Velcro. She enjoys coloring, drawing, listening to music, and painting nails. Everyone's nails. her father had a hard time explaining that at work once when he forgot to get rid of the polish. lol!
I don't know if July quite fits the bill for autism but most of what I've learned about it are things I've read in books and stuff.