Kimiko: Deep in Thought
Kimiko: Deep in Thought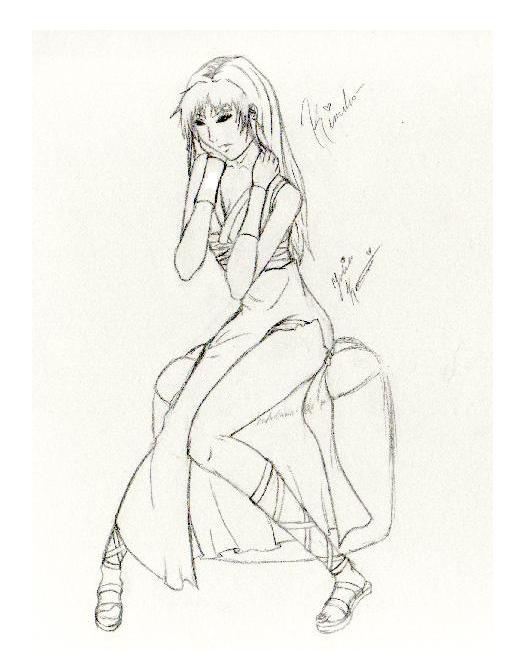 Description
I saw Xiaolin Showdown today. I had seen it before, but I hadn't really paid much attention to it. But, it kicked aside my art block, so I figured I'd do some art on the show as thanks. lol.

It's just a pencil outline for now. Sorry about the bad quality. It's so pixely. >.<; I'm trying to figure out this new, cheap scanner, and I have no proper art program, so I had to downsize it in paint and that really brought down the resolution. xo

Anywho, this is the first drawing of Kimiko that I've ever done. I have a second one, but it's really big, I don't think it'll fit in the scanner. xD

Hope you all enjoy it!
(Update) I was able to get a better quality scan of kimiko, hopefully, it uploads correctly.