The Dream to Be a Sky Pirate
The Dream to Be a Sky Pirate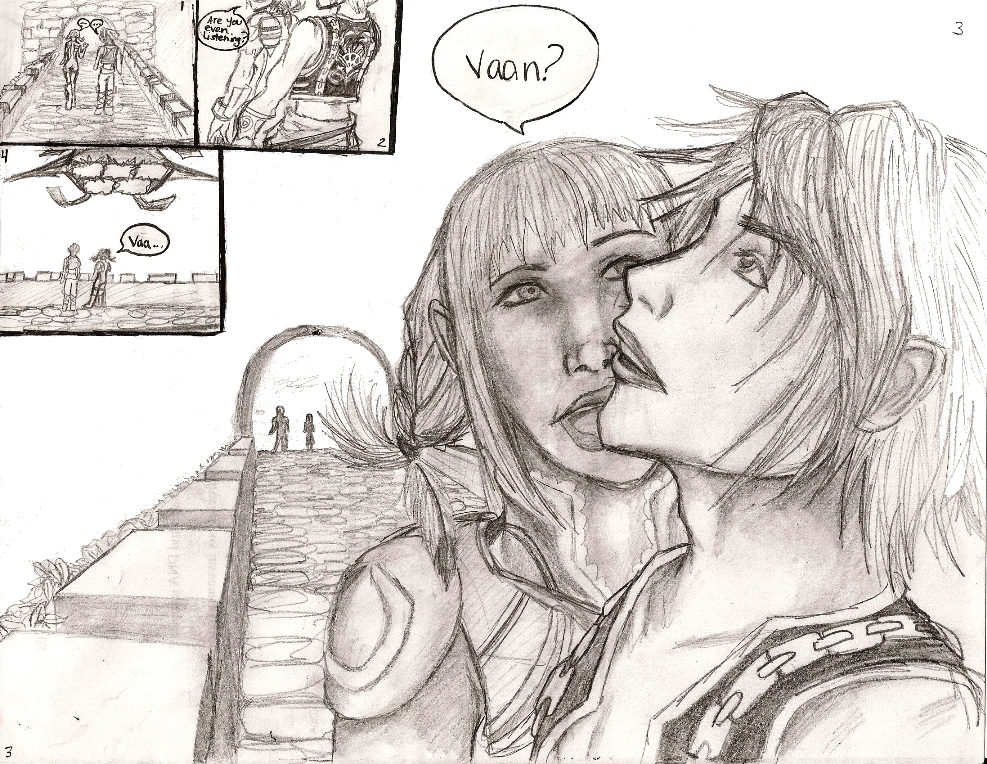 Description
Well, just a little something I started a while ago and finally got around to finishing! For some reason I wanted to draw Vaan and Penelo, although I'm not sure why... They aren't exactly my favorite characters... But whatever.
I love the music that plays when this happens in the game! Maybe that's why I drew it...

Oh, and the numbers are just the order you're supposed to read the boxes, since I kinda started with the big picture first (but it's actually the 3rd pic in the total page) and that could make things a little bit confusing, I don't know. But yeah.
Not page three or anything.
General Info
Comments
7
Media
Graphite pencil
Time Taken
Reference