The Deep Dive *fancomic for Dumas* Page 2
The Deep Dive *fancomic for Dumas* Page 2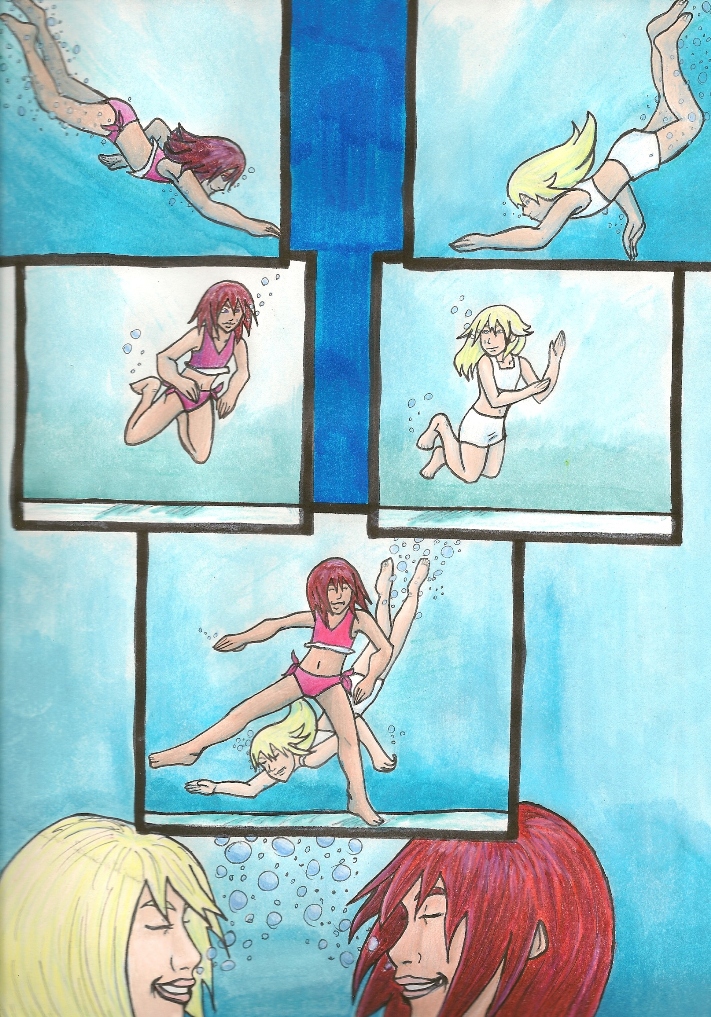 Description
Here is the second page in my fan-comic for Dumas. Fun stuff!

So the edges on some of these pages are kinda blurry or the entire page is not symmetrical... because I was dumb and didn't bother to use smaller paper. Really sorry about that. Some of the edges are cut off, but there might still be some issues with the paper. And some of the lines for the panels aren't entirely straight... again, sorry. 8( I hope that's not too distracting... I need to learn how to use a damn computer to color stuff!!! DX

Colored Pencil, watercolor, marker.