The Deep Dive *fancomic for Dumas* Page 4
The Deep Dive *fancomic for Dumas* Page 4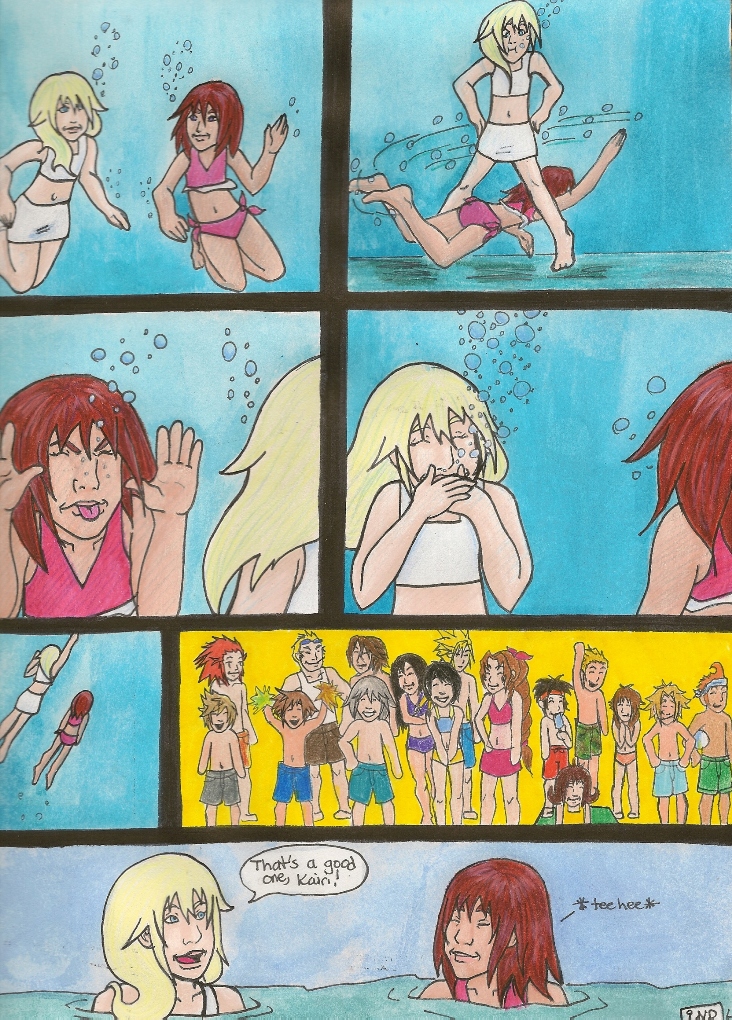 Description
Here is the last page in my fan-comic for Dumas.

I love the panel with tons of characters in it, it was fun but difficult to cram in so many characters together!
I figured that they wouldn't be swimming alone, and they were gonna put on a show for their friends, so I figured I'd draw everyone I thought would come on the deck cheering Kairi and Namine on!!!

Watercolor, colored pencil, marker.