Handstands- Practice Stuff
Handstands- Practice Stuff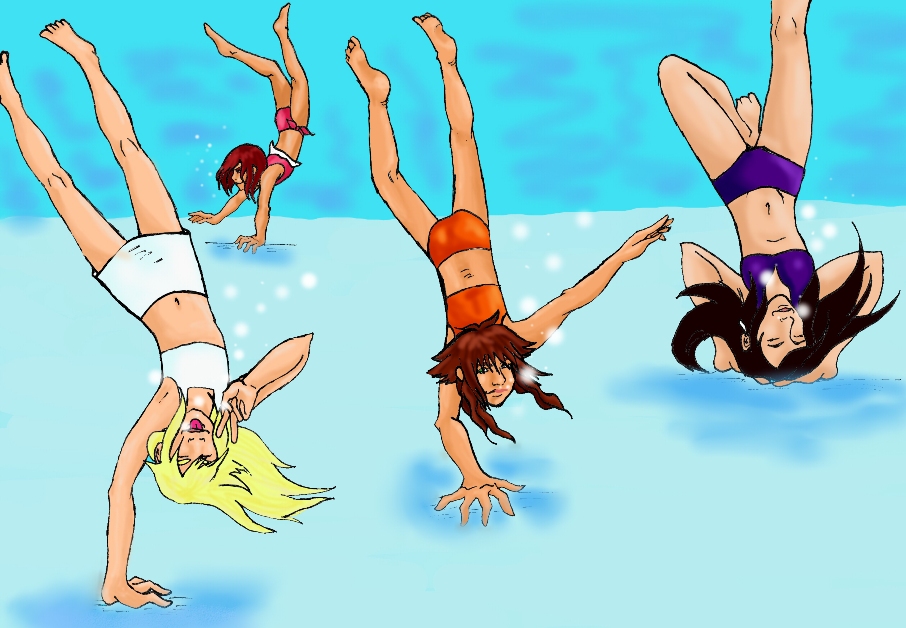 Description
This was a request from someone on DA.

He wanted the some KH gals doing underwater handstands.
(I'm kinda tired of this stuff, not gonna lie... 0.o)
ANYWAYS...

Having to do weird body positions was very good practice, since I'm not usually as anatomically as correct as I'd like to be.

The original pen line-art is still in there, but I colored this digitally. And this time I didn't use GIMP to color it either... I used a free trial of Paint Tool SAI. It's pretty neat. Too bad it's only a trial... there's no way I'm buying it. Anyways, enjoy!