Paint Practice: Leon Kennedy
Paint Practice: Leon Kennedy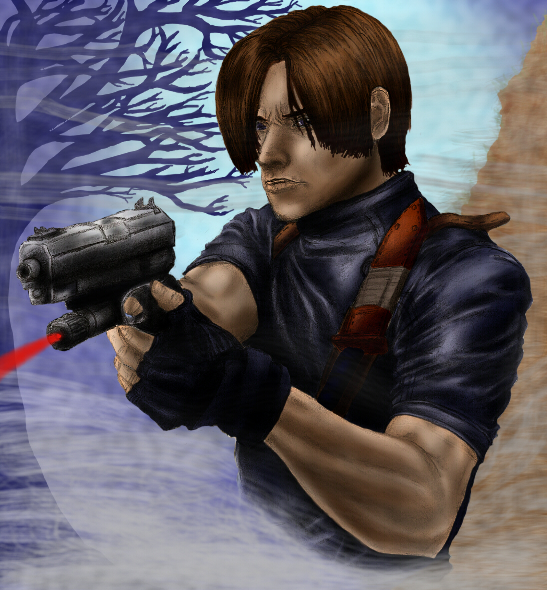 Description
I'm so glad I got a mental break today. Thank goodness for the holiday!

Anyways, I felt like practicing some more... So I decided to paint that Leon sketch from the cover I drew a while ago.
Complete with digital background!
...Ok, the background sucks. I tried to emulate the environments, but I just ain't good at that. It's a start though. Now this would be where I Photoshop is needed; I bet it has some really cool background/filter effects. Anyways, yeah, I pretty much just felt like it with this. So enjoy the fun.