Warrior of the Wild Rose
Warrior of the Wild Rose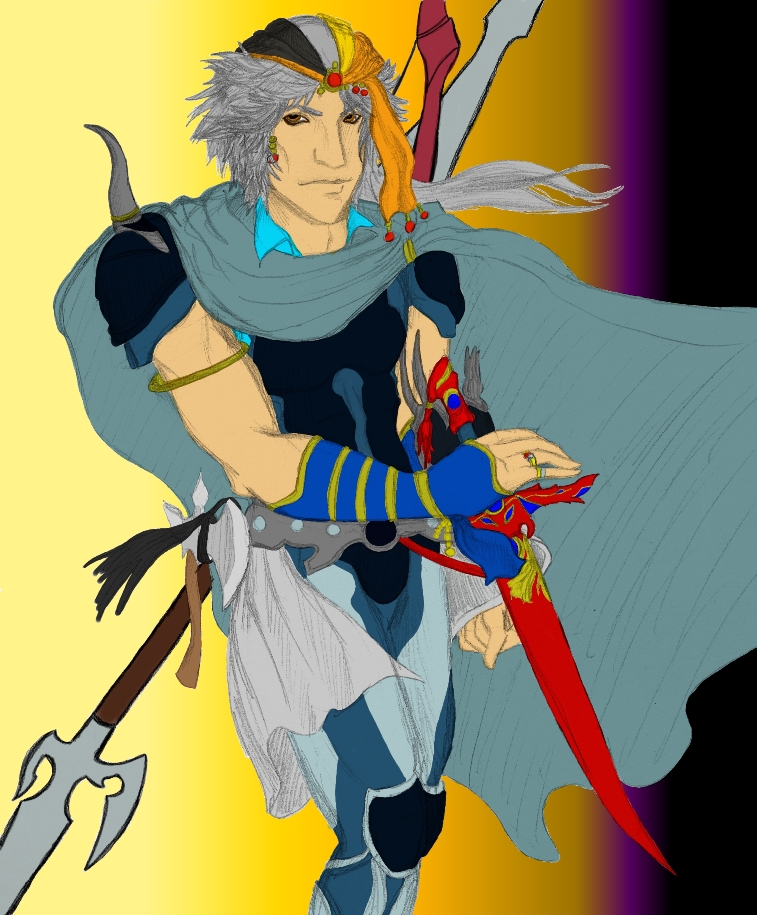 Description
I've caught Dissidia fever. 8)

It's so fun and SO addicting! Anyways, I for some reason LOVE Firion even though he's so obsessed with flowers... I know it stems from the original game FF2 in some way, but I'm not entirely sure since I haven't played that one.
BUT I like him, he was fun to play as AND I like his voice actor.
I may shade this in later, but this is what I've done for now!

Oh yeah, I drew in his spear and bow digitally because I was so excited to scan the sketch that I failed to realize that I forgot these important things. Oh, and I've now realized I forgot the rod. 8( Oh well. Maybe later.
General Info
Comments
9
Media
Digital drawing or painting
Time Taken
Reference