Roaming in the Afternoon Sun
Roaming in the Afternoon Sun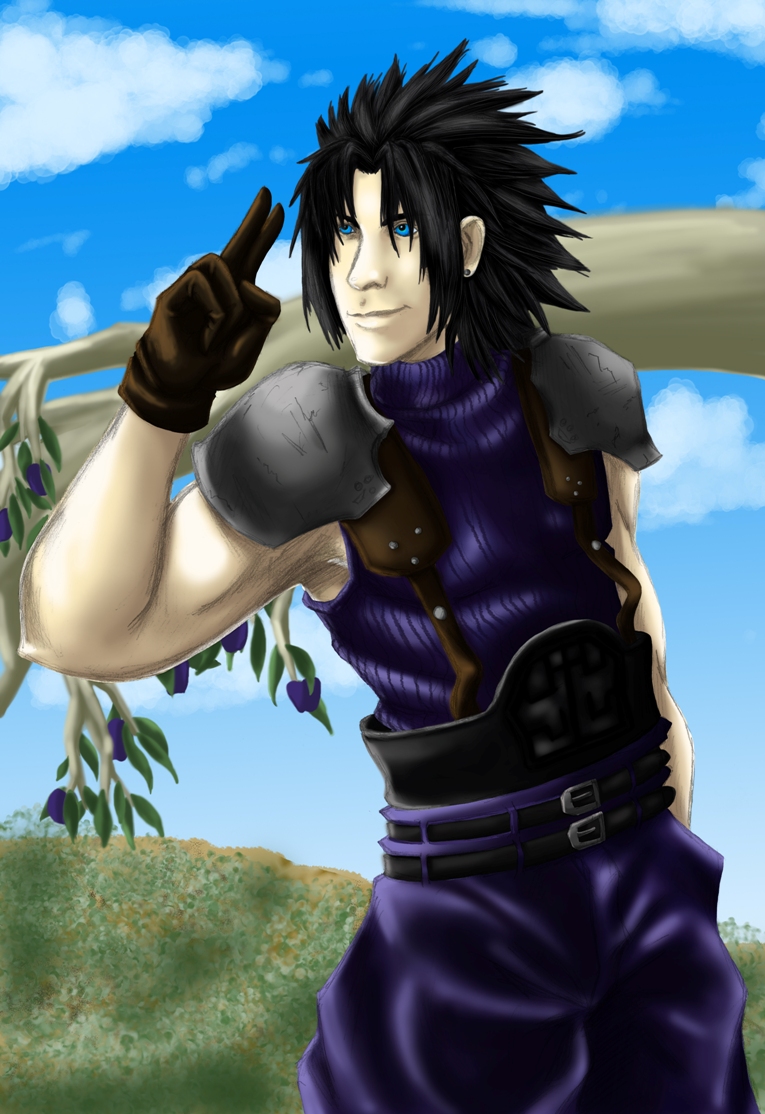 Description
I'm BAAAACCCKKK!! Wow, I haven't been over this way in a while... ANYWAYS...
This is the aftermath of FINALLY playing and finishing Crisis Core: Final Fantasy 7 a few weeks ago! XD

I absolutely loooved the game and was glad I finally got to see exactly what Zack's story was. And I now think Zack is one of my new fave FF characters! Gawd was he so awesome! I was terribly sad to see him go... The ending seriously killed me. It was also interesting to see him grow up in a sense through the progression of the game.
I think playing Crisis Core has officially renewed my interest in the FF7 universe... So I may splurge on fan-art stuff from there reeeeaaaaallll soon.
Oh yeah, and notice how original the title is... But it obviously gives clues to the setting of the pic... ;)

ANYWAYS... I totally wanted to draw Zack in all his awesomeness after finishing the game, and this is the result! It started as a pencil sketch and I just HAD to color it! I even made a proper background, something I generally don't get around to; I usually end up making abstract backgrounds because then I don't have to pay as much attention to detail. BUUUTT since Zack is so amazing, I couldn't do that to him, now could I? ;P

BAH, I think I'm done babbling about this... If there's anything that you think needs a bit of changing (other than the lines... Can't really change those), please give me a shout so I can go back, tweak it, and make the pic look even better!