Practice Paint: Zack Fair
Practice Paint: Zack Fair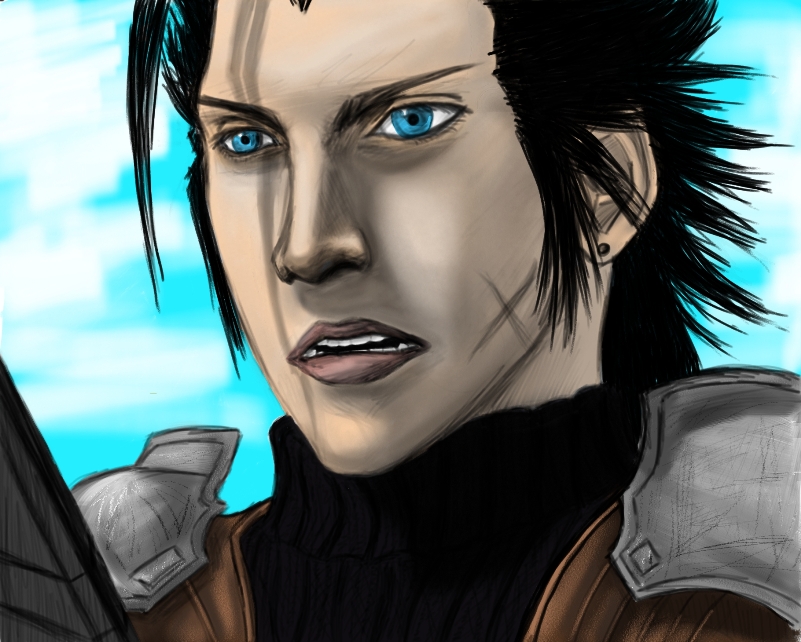 Description
Meh... I felt like messing around a bit today... And I was gonna just do a pencil/black and white sketch in Corel painter...
And then I kinda flew away with it, went all out, and colored the damn thing...
I said I was gonna start looking at official art, no?
I tried to replicate this screenshot:
http://static2.videogamer.com/videogamer/images/psp/crisis_core_ffvii/screens/crisis_core_ffvii_1...
I know I'm not all that close, especially not color-wise, BUT I wasn't going for the colors; it was more for the shape of the face and such. But at least it resembles the screenshot in likeness...
"Embrace your dreams... and whatever happens, protect your honor... AS SOLDIER!!!"
Oh Zack.... *sniff* *sigh*
Haha, can you tell I'm obsessed with a certain character much? :P
*EDIT*
Softened the hair shadow up a bit, tweaked the nose and made a few color adjustments... Hope it looks better (although still not exact)!