Leader of the Machine Faction
Leader of the Machine Faction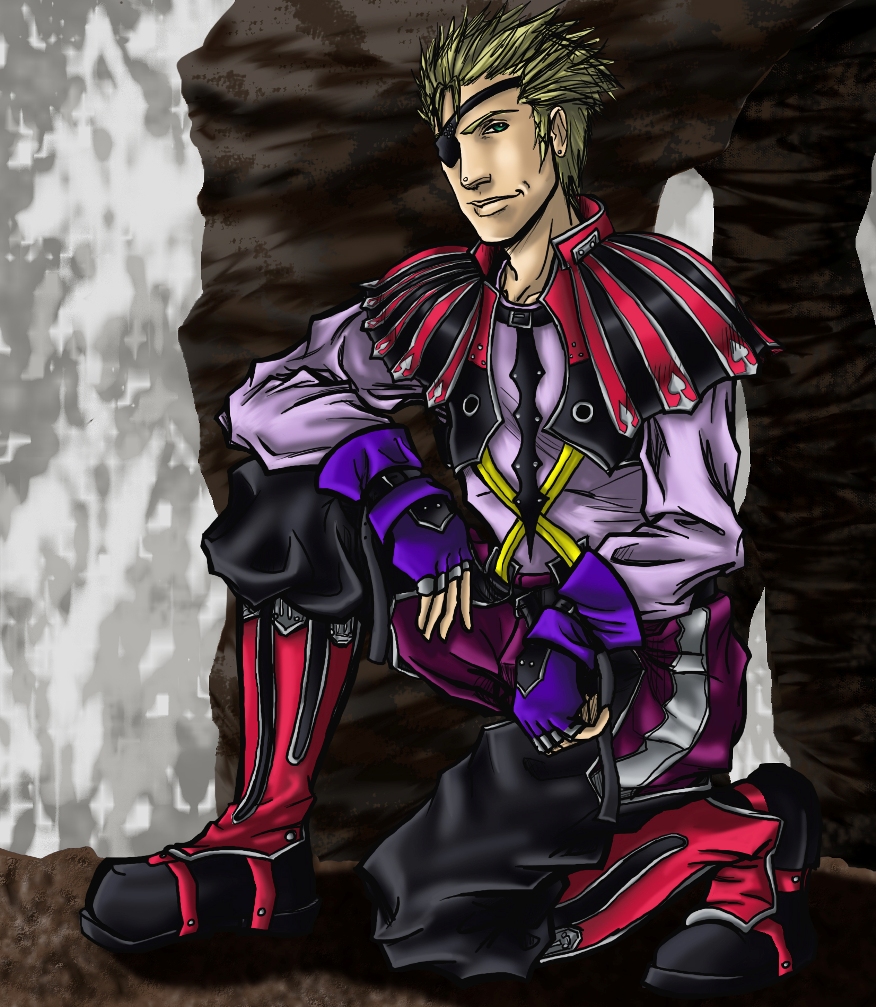 Description
So here's part one of an art trade I did with someone on DA, in which the challenge was that each one of us would draw a Final Fantasy character that we'd never drawn before. Silly me had a hard time picking, so I decided I'd draw a better known character and a really random, outta left field character. This is the better known one.

We all know him as the somewhat cocky, laid back Al Bhed leader of the Machine Faction from FFX-2; of course, it's Gippal! <3
I'll admit that I think he's a cutie pie, but uh... that proly has a lot to do with the voice actor. ;)

ANYWAYS... I tried to make a semi-proper background here. At first I was gonna draw him in Djose Temple fixing a machina, but then I decided I didn't want to go to all the trouble to find a proper screenshot of a machina. So I decided that it would be better to draw him somewhere near to Djose, and of course that would be Mushroom Rock Road, no? Don't ask why he'd be crouching there; he just is.

I hope you enjoy it, it was fun to do! Although I wish I had been braver and tried out some tricky lighting for the colors... or even scarier... LINE-LESS ART!