Rage of Kratos- Paint practice
Rage of Kratos- Paint practice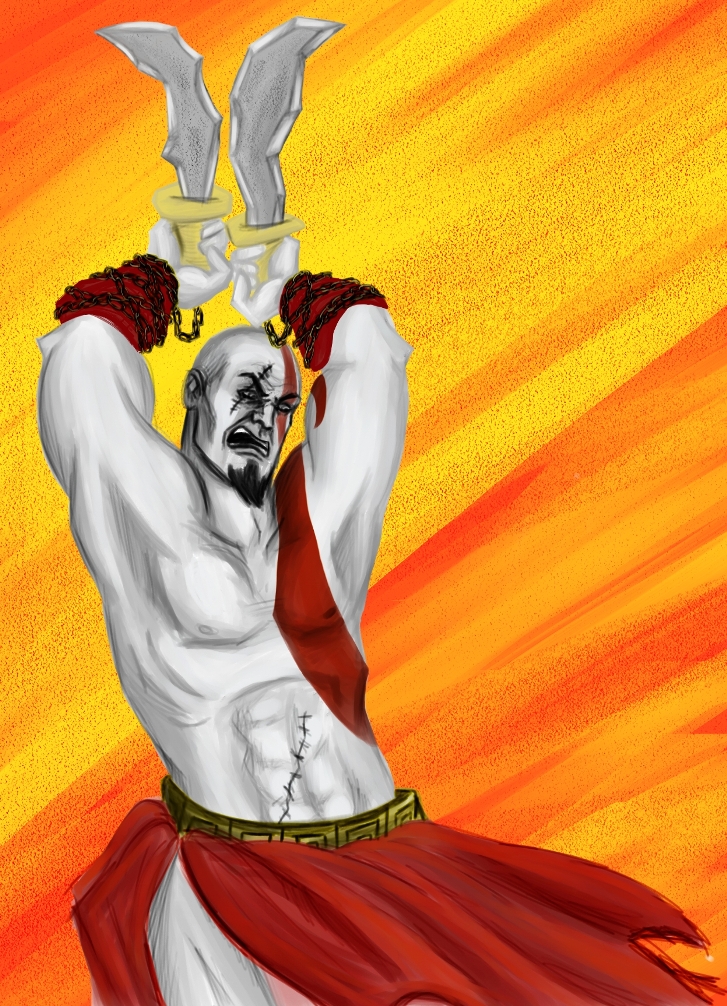 Description
Wow, I've been pretty absent around these parts!!!

Anyways...
I did this a few weeks ago. It started as a sketch done in lecture, and then I decided to play around with it some in Corel, and this happened! It was fun to make something that didn't have bold lines like I usually do...
I was too lazy to give him his blood-red swirly tattoos, and I realized I made his face look a bit too constipated or something.
I mean, he usually has that sort of look on his face, but I think I just ruined it.
OH WELL.
He's such a BAMF anyways... :B

--------EDIT-------
I decided to actually go back and add them details like the tattoo, scars and chains. Plus I attempted to fix his face a bit... not sure it worked though.