Organization Initiation Time
Organization Initiation Time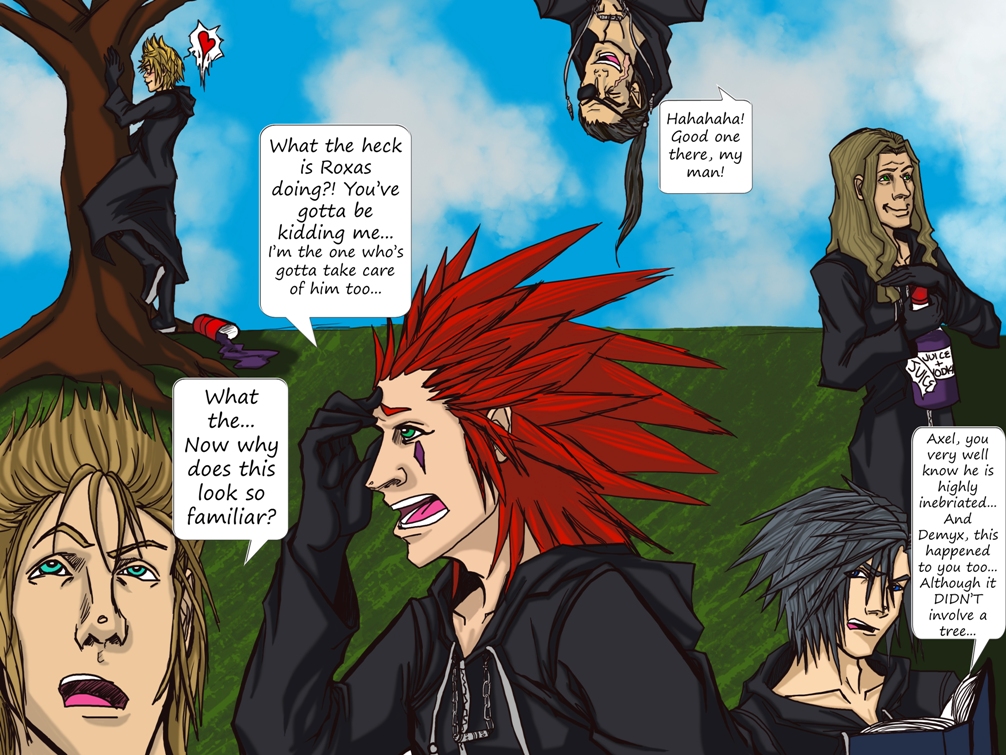 Description
LOL this was someone else's idea, I just drew it out. I was doing a trade with someone, and they asked for me to draw this with these exact words:

"Roxas making out with a tree and axel and whoever in the back ground going WTF?? (roxas had too much to drink) XD"

Sorry, it's just too silly. This might be the goofiest thing I've ever drawn... And the most questionable Organization/KH pic I've ever drawn... :O

ANYWAYS.... enjoy this goofiness.