Sharkee Extravaganza: Colored Lamnids
Sharkee Extravaganza: Colored Lamnids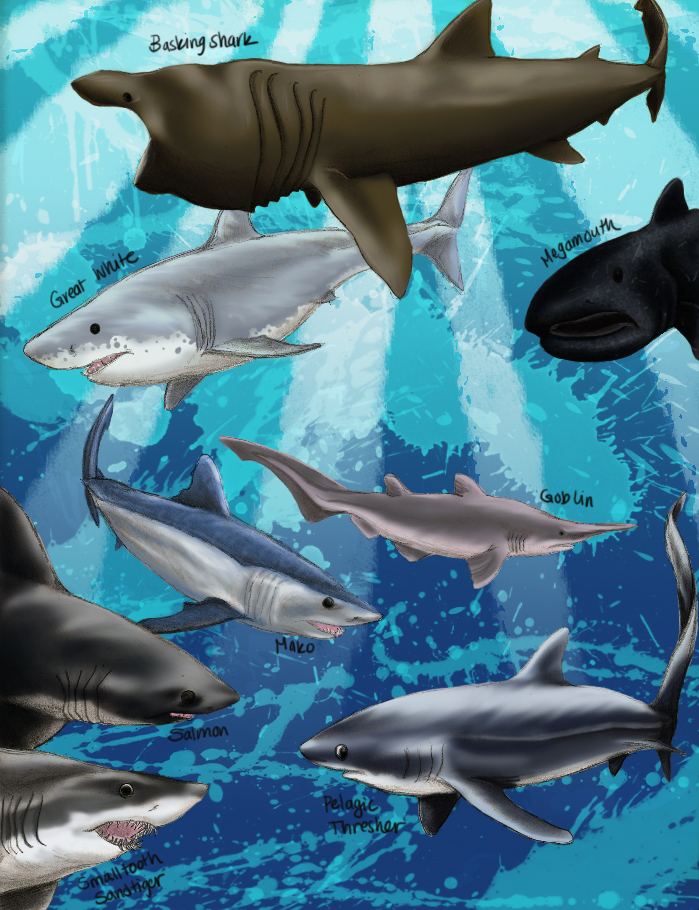 Description
Welll, I DID say I wanted to draw SOMETHING for shark week...

SOOOOO I decided I'd get my butt in gear and color one of those sketches leftover from last year's shark week celebration!

These are some of my fave sharks here, but also some of the weirdest! All of 'em are supposedly grouped in the Lamniforme order (at least last time I heard they were) but that doesn't always mean they are related. ;)
These were sooo much fun to color! I hope I can draw more sharkees in the future! :B Because I lovez them.

OMG SOMETHING THAT ISN'T FANART!!!! I CAN DO IT AFTER ALL!!!!
Tell me what you think!!!