Light of the Night Sky
Light of the Night Sky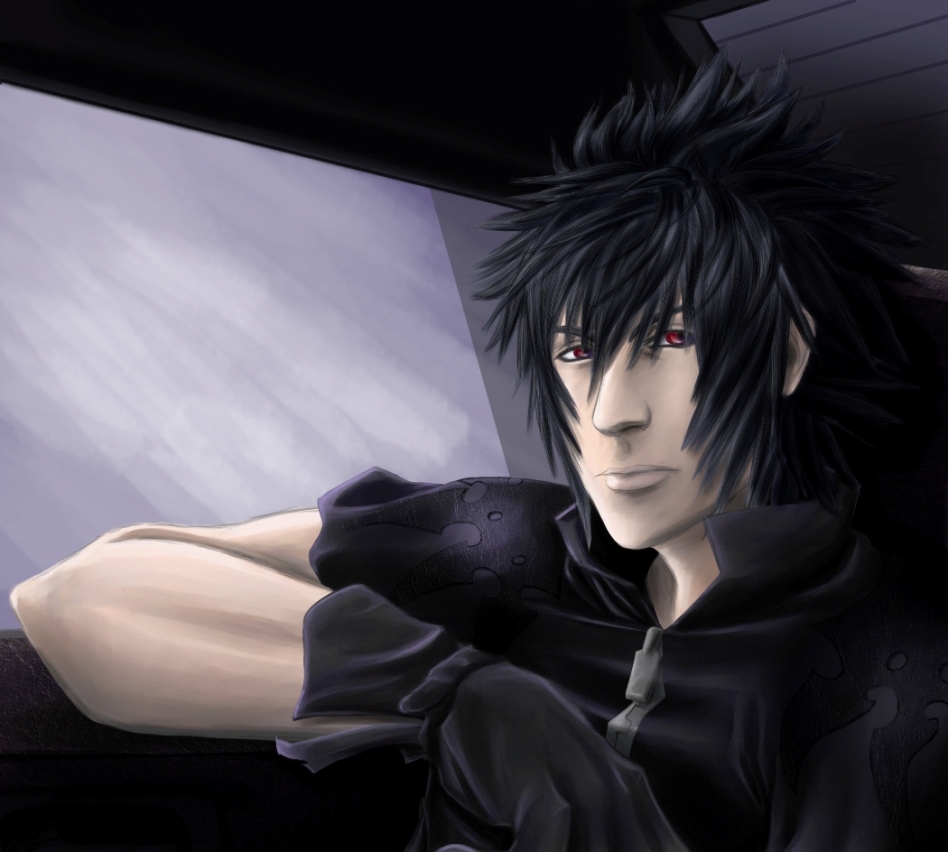 Description
AHHHHHH!!!!!!!!!!

LULZ lame title is lame (if you know Latin).
So this was the picture I was raving about doing in my journal... I fussed over making the damn thing SOOOO much! >.<

NOCTIS LUCIS CAELUM!!!! :B
I DON'T EVEN KNOW WHO THE HELL YOU ARE, BUT I ALREADY THINK YOU'RE COOL!!!!! *squees like a retard*

I didn't bother to keep track of how freaking long I spent making this thing, but I've been able to do bits and pieces here and there. This originally as a sketch page, but then it turned into a ginormous monster of a picture/painting/WHATEVER. :O

First time drawing the dude (lol that's why it's not full body), and I must say, I've gotta take a shot again. The hair was ok looking at first, but I think I kinda messed it up after a while. >.<
And I was like, he should be sitting, but then I was like, WHEREZ?!?! So I remembered there was a sorta scene where he's in that fancy-shmancy car, so I tried to do that. I think I failed, so it looks a bit crummy. :\
AND AND I couldn't decide on what eye color I wanted, which is obvious from what I ended up doing instead.

BUT YEAH. I WANNA HEAR MORE ABOUT VERSUS XIII PLZ.
General Info
Comments
3
Media
Digital drawing or painting
Time Taken
Reference