ROBOT UNICORN VANI ATTACK HEAVY METAL
ROBOT UNICORN VANI ATTACK HEAVY METAL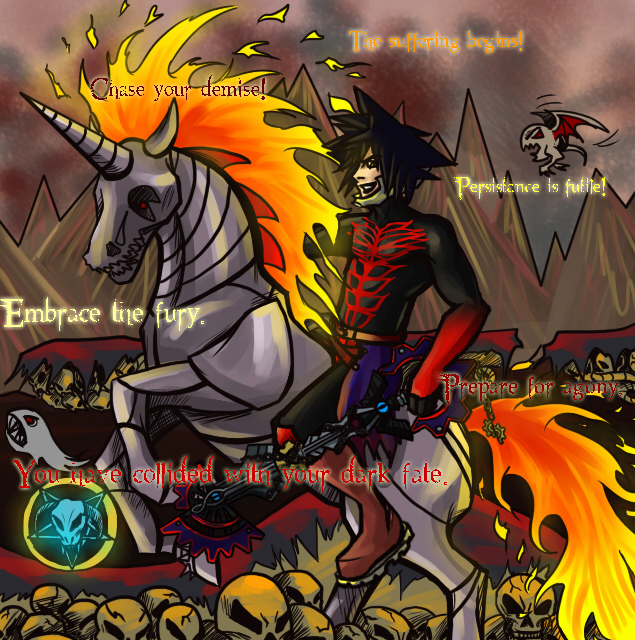 Description
BAHAHAHA "DEMONS WILL EAT YOUR SOULS!!!!!" XDDDDD
SO this picture is the result of the awesomeness that is SweetxinsanityxSarah's original picture, Let the Suffering Begin:
http://www.fanart-central.net/pic-799119.html
She wanted someone to color it and make it bad-@$$, and so I tried to do just that! :D I basically slapped some line-art together and added colors... OF DOOM!!!! XD I tried to keep things the same, although I changed the positioning of the keyblade and I changed Vani's pose up a bit ... BUT the robot unicorn she drew was already so awesome I didn't really change anything about it! :3
I MUST HAVE A THING for TORTURE, because I can't seem to get away from drawing that GOD DAMN KEYBLADE!!!!
ANYWAYS, go thank SweetxinsanityxSarah for this SUPER CRAZY picture, because if it weren't for her awesomeness with providing me references and of course, the sketch, this picture wouldn't have happened!!! 8O
AND most of all, I hope you like it! ;3