The Last Night
The Last Night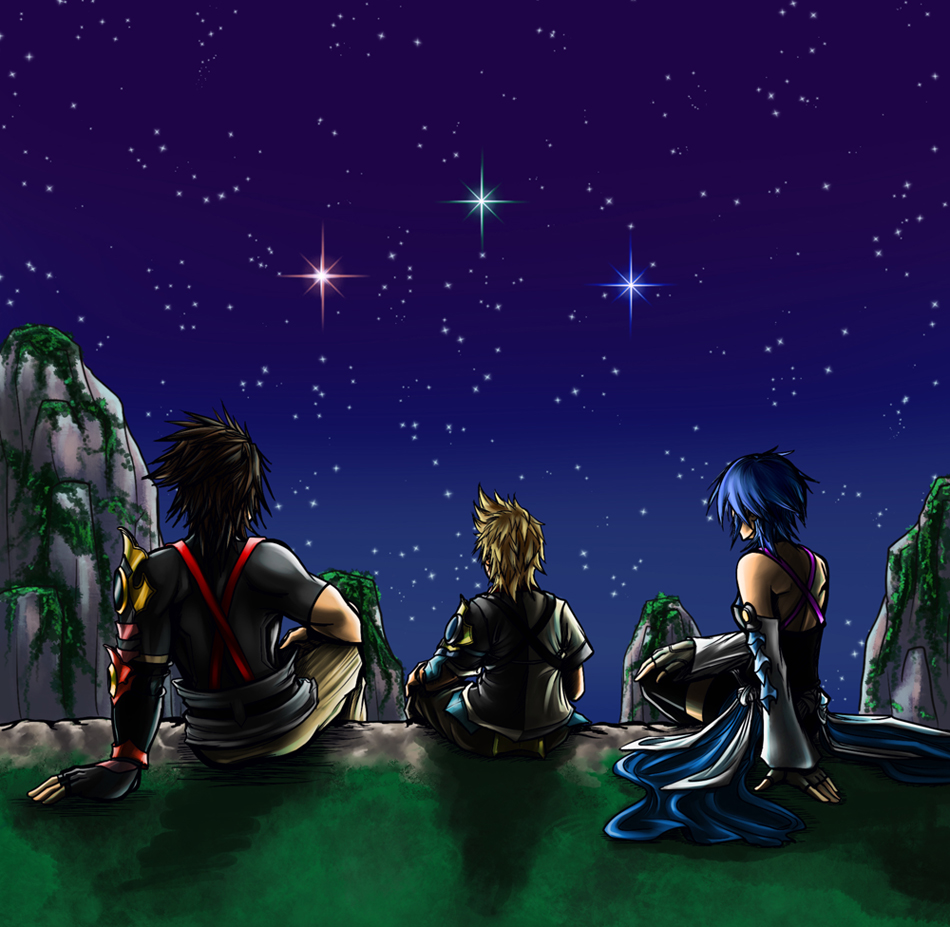 Description
URGH tried uploading this the other day and FAC kept error-ing on me... -_-

ANYWAYS...

~That would be the last night we ever spent beneath the same stars.~

YAY finally I made something else! 8D

I totally needed a study break, so I finished working on this picture I started a little while back... It had been bothering me that I HADN'T finished it yet. 0.o
SO I DID.

Yeah yeah, I know the content isn't exactly original, but I just REALLY wanted to draw this shot and, more importantly, these three again... BECAUSE I absolutely adore this trio! <3
Plus I've totally got this thing for skies... I CAN'T ESCAPE IT!!!

I played with a new 'painting' style this time... I did that whole under-painting thing instead of what I usually do. I dunno if it looks ok or not, so I wanna know what you think. And my backgrounds are sorta improving... ish!