Navi, meet flypaper
Navi, meet flypaper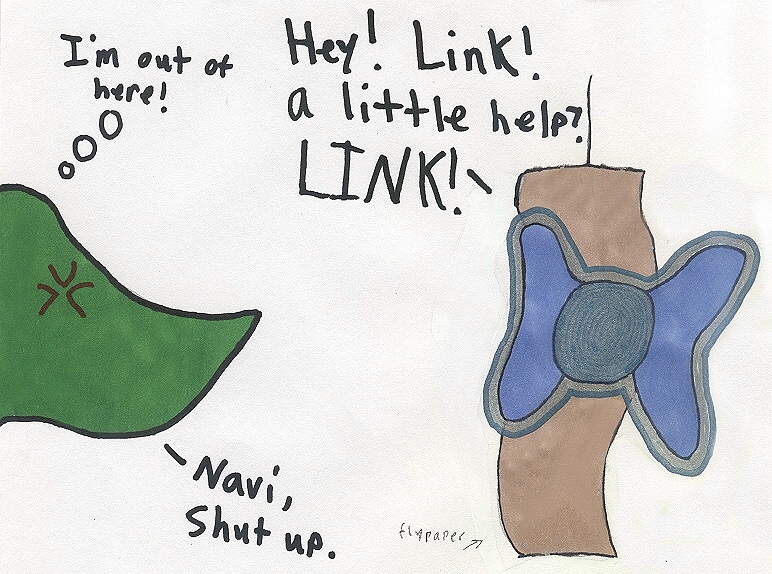 Description
Every good OoT player has to do at least one pic like this. So, after beating the game 3 times, I was bored and annoyed, so here you go! This is kind of an old pic, and not that good. But I like the way the flypaper and Link's retreating hat came out.

Basically, Navi got stuck to a piece of flypaper in a dungeon, and Link is running far away while he still can. Run from the annoying fairy Link, RUN! (sorry, I can't draw Link... oh well, i have other talents!)

Someone, get me a flyswatter!


Everything except the annoyance came out great!