Mach the Hedgehog
Mach the Hedgehog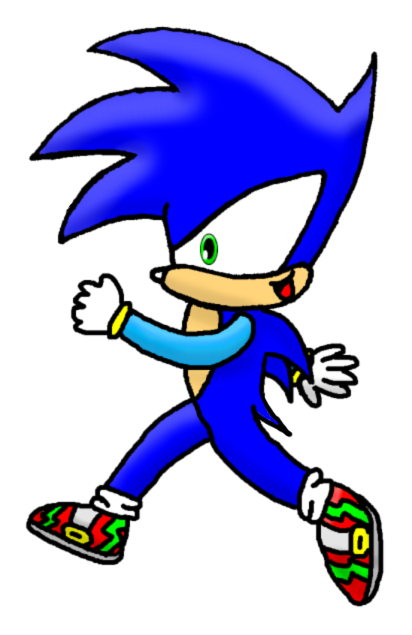 Description
My new character Mach the Hedgehog.

I have a great idea for a fanfic, and he's going to be the main character. I haven't fully developed him yet, so I won't put his profile here right now. All I can say is, it will be a great fic!

This is my first time experimenting with shading, so give me a break! I couldn't get any backgrounds to look right, so this is one of my rare compie pics that will remain backgroundless (Yay, I made up a new word!).

I actually drew his head on paper and scanned it in, the rest is all mouse!

Edit: How embarrasing! I forgot his tail! All better now... But that was just a silly mistake! I can't believe I forgot his tail!