Yukari Echano - My naruto OC
Yukari Echano - My naruto OC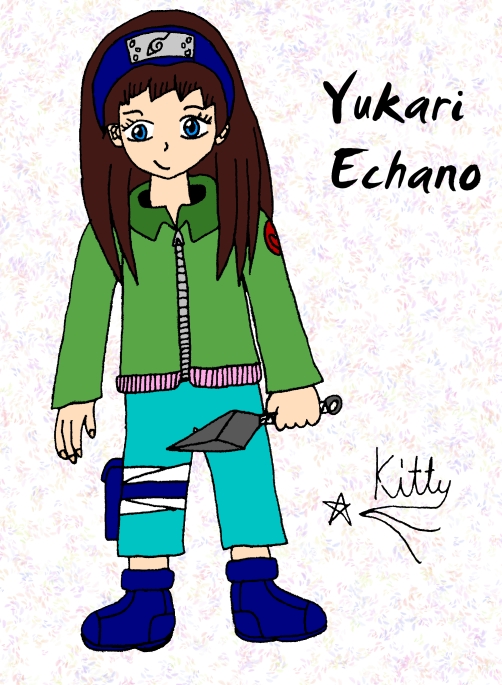 Description
This is my new Naruto OC, Yukari Echano. Her name is pronounced Yoo-kah-ree Ek-ah-no, for those of you who were wondering.

I am very, very, VERY happy with how this turned out. It's been a while since I drew a human. The only complaint I have is that her fingernails look a tad odd. Oh, and her kunai looks a little strange too. Still, I LOVE the way this came out! Oh, yeah, sorry her shoes don't look right. I could NOT draw toes for some reason! SO, I closed her shoes.

I might put up a bio sometime, I dunno. By the way, she's taken. Yukari is Nakano's boyfriend.

I used a reference for the shape of her head and her ears, 'cuz it's been a while since I drew in this style. The rest is pure me.

Scanned in to the computer to color and submit. The sketch took me a few hours, the inking, around 8 minutes and the coloring, an hour and a half.
General Info
Comments
4
Media
Other digital art
Time Taken
about 4 1/2 hours
Reference
some manga for her head and ears