Chinese Spiral 3d Model
Chinese Spiral 3d Model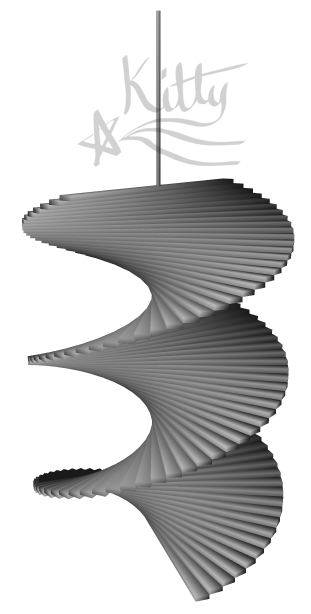 Description
I have soooooo many things I should be doing instead of this... Oh well.

Anyway, I saw a wikihow article on how to make a chinese spiral, but since I was short about 80 popsicle sticks, I decided to make a model of one.

My process: I first made a stick. Then I duplicated the stick, stuck this stick on the first stick, and rotated it 6 degrees around the y-axis. Then, I combined the two sticks, duplicated them, stuck them on the originals, and rotated them 12 degrees. Combined the 4, duplicated them, stuck them, rotated them 24 degrees. Rinse, repeat, until I was rotating a batch 192 degrees. Then, I just put a third layer of the current stack on, took a few off the top so it wouldn't be so symmetrical, and added a "hanger" (really just a streeeeeeeeeeeeeeeetched out cube).

Hope ya likey!