Kitty the Hedgehog -- in 3D!
Kitty the Hedgehog -- in 3D!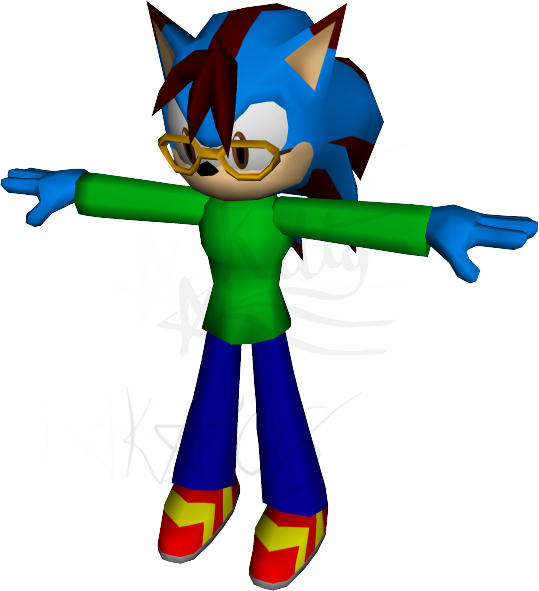 Description
Well, this took long enough to get done! I've been working on this model on and off since October of last year! I'm sure by now you recognize my character, Kitty. No introduction needed there.

The textures still need a little fine-tuning, but it's mostly all there.

Stats on the model:

1384 polygons
2646 triangles
4 associated image files (2 1024x1024 textures and 2 512x512 textures) -- I usually keep it a little more compact than that though.

Edit: Oops, forgot to add my watermark! Hope no one stole it in my 1 1/2 minutes of forgetfulness...