Forestree the Chameleon *gift for icekler*
Forestree the Chameleon *gift for icekler*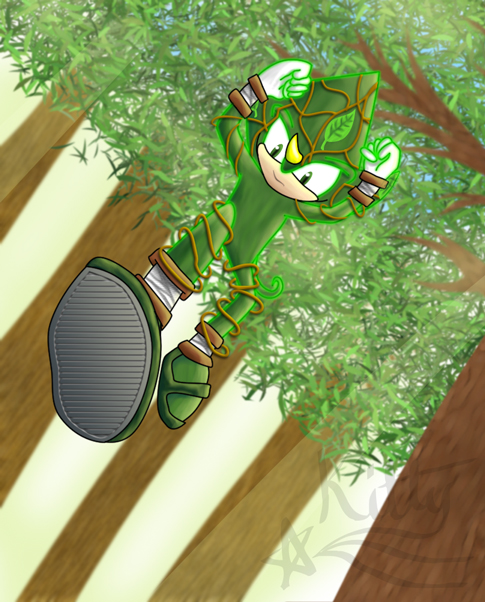 Description
A gift for icekler. Hope you don't mind me drawing your char!

There's a funny story behind this. I started sketching to practice perspective, and it turned into a Sonic character. I changed who I was going to make it several times, then I decided it would look good with icekler's character Forestree.

I did this in a different order than most of my pics, as I did the background first, then Forestree, because I wanted to get the lighting just right. There are a few things I'm not completely satisfied with, but I think it looks okay.

I'm planning on putting a step-by-step thing on my Deviantart account. Same name as this one.