Sketch- Kitty the hedgehog 1
Sketch- Kitty the hedgehog 1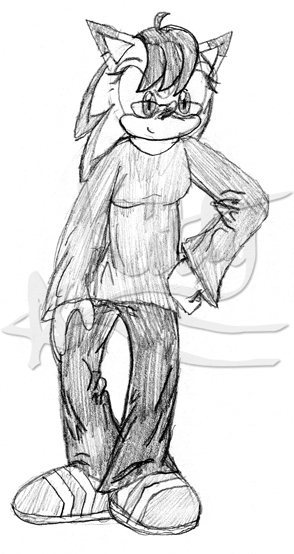 Description
So, some ignorant person had to go and tell me that Photoshop is not art.

That "The computer does all the work".

She's obviously never slaved over a picture for 14 hours.

Still, it opened my eyes to the fact that I'm getting a little rusty in traditional media.

So, you may not see me doing much Photoshop stuff for a while.

Instead, I'll start with pencil sketches, and eventually move on to colored things, all made in traditional media.

But I'll still use Photoshop to enhance them. Since I created a custom action to remove notebook paper lines, I can doodle in my notebook without fear!

Due to FAC's quality standards and 3-a-day restriction, most of these sketches will be heading to DA, so take a look there if it seems like I'm not doing anything,

Oh, and ignore the horrendous proportions. I was focusing more on the pose than anything. If I decide to refine this I will correct that.