Sketchy Shadow of DOOM!
Sketchy Shadow of DOOM!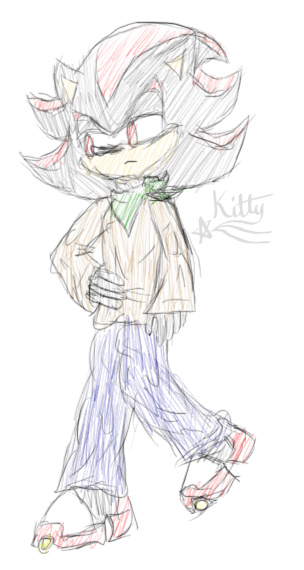 Description
Sheesh, it's been too long since I've just drawn Shadow.
Inspired by this pic:
http://www.fanart-central.net/pic-746971.html
by the talented Tala777.
People are getting confused as to why he's wearing clothes, so here's the description from Deviantart that explains it better (and I was too lazy to copy/paste at first)
Just was sketching today and this came up. It's a play on an old outfit I designed for Shadow a long time ago. (I really should start putting some of my old sketches on here...)
I totally need to learn how to do realistic folds in clothing like Tala777. Right now I just sort of take the random lines that appear while sketching and expand on them.