Floating in a Dream
Floating in a Dream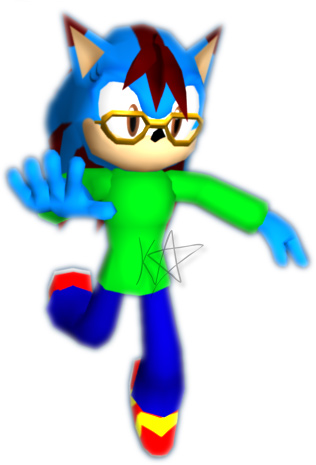 Description
ZOMG, is it an actual submission from me?!?!? Wow, I need to get on here more often. Heh.

Well, since a friend helped me get Blender running smoothly on my computer (turns out all I needed to do was update my graphics card drivers), I'm finally taking the initiative to learn how to use the software. So, a demonstration of rigging, posing, and rendering using my premade model of Kitty the Hedghehog. The textures of the model still need some work, but it's getting there. And at least I can find my way around the Blender interface now.

So, the only postwork on this guy was adding the white background and my sig. I forgot to turn off the feather when I selected the blue background to delete, but I liked the effect and thought it looked dreamlike (hence the title).

Well, I'll cut off this description before I bore y'all to tears.