Haruhi and Mikuru
Haruhi and Mikuru
Haruhi and Mikuru
by
kur0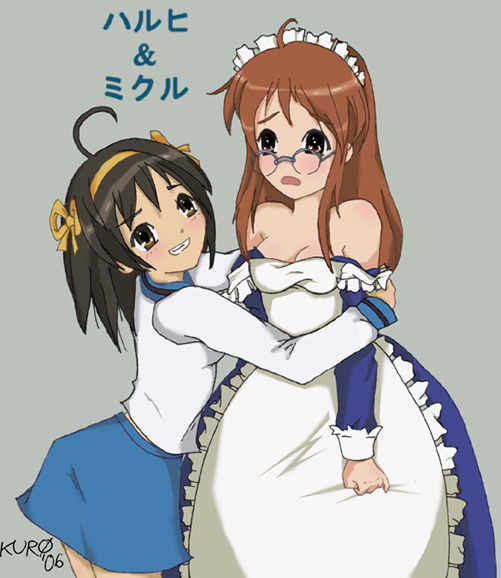 Description
I like Suzumiya Haruhi no Yuutsu so I decided to do a fanart. Characters copyrighted by their creators.

anyway, Haruhi is doing what she does best, and that''s stripping poor Mikuru-chan for fun and profit. Somehow I''ll find a way to make cleaner lineart without vectors (oh god they take forever and hate me *dies*) and maybe by coloring so much I''ll finally figure out how to do it correctly.

Used photoshop7 point oh.

Also, It's not really hentai, but there's not really a better place to submit this... There's no Melancoly of Suzumiya Haruhi section yet. :(

Constructive crit is welcome!
General Info
Comments
3
Media
Digital drawing or painting
Time Taken
Reference