Nightmare World
Nightmare World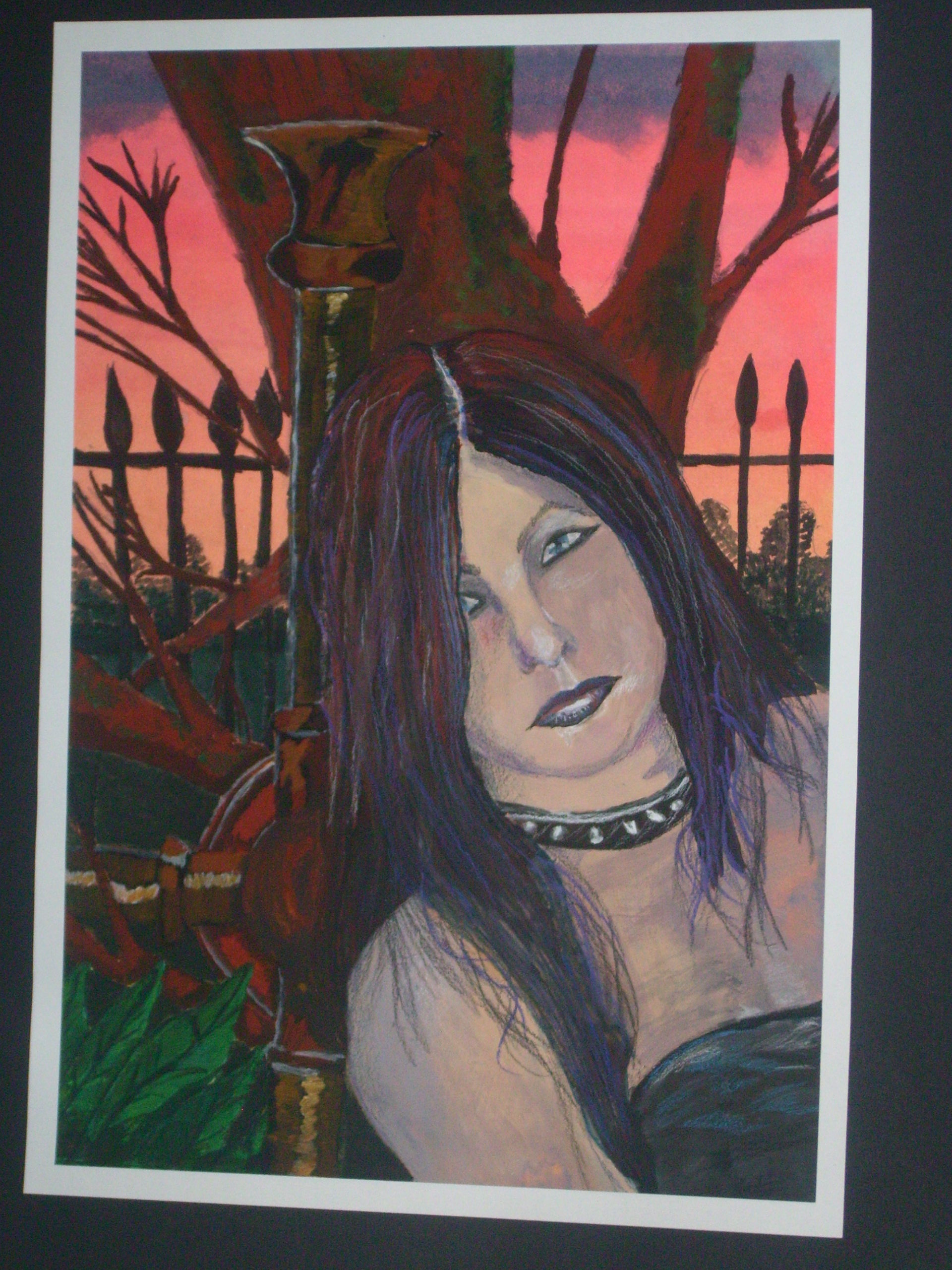 Description
This is my latest project for art class that has to be sent away for the exam board to judge, i probably will never see the original ever again.
 
In Scotland in the 5th or 6th year of high school you get a shorter time to work on projects, in 3rd and 4th you get the entire year to work on either a design or a painting, unfortionatly for us we had to do both.
To my annoyance we can either choose to do a still life 9which i still find rather boring) or a self portrait.
 
This year i decided to experiment with backgrounds.
The background sunset was done by using blue, red, orange and yellow dyes. The rest was done in paint with details to the face, hair and top done in colour pencil.
The cross thing that I (yes that is me in all my hideous glory) am leaning on was adapted from an old Victorian mangle that my art teacher had in his room.
 
The outline of the tree came out a little messy by accident but i was told to leave it like that by my art teacher, for some reason the broken line gives it a nice effect.
 
The idea for this originaly came to me in a dream, much to my disapointment i can't remember it.
General Info
| | | | |
| --- | --- | --- | --- |
| Ratings | | Comments | 11 |
| Category | Miscellaneous » Gothic/Romantic | Media | Other painting |
| Date Submitted | | Time Taken | months |
| Views | 1160 | Reference | photo |
| Favorites... | 4 | Keywords | |
| Vote Score | 2 | License | Berne Convention |