Svalr -u-b
Svalr -u-b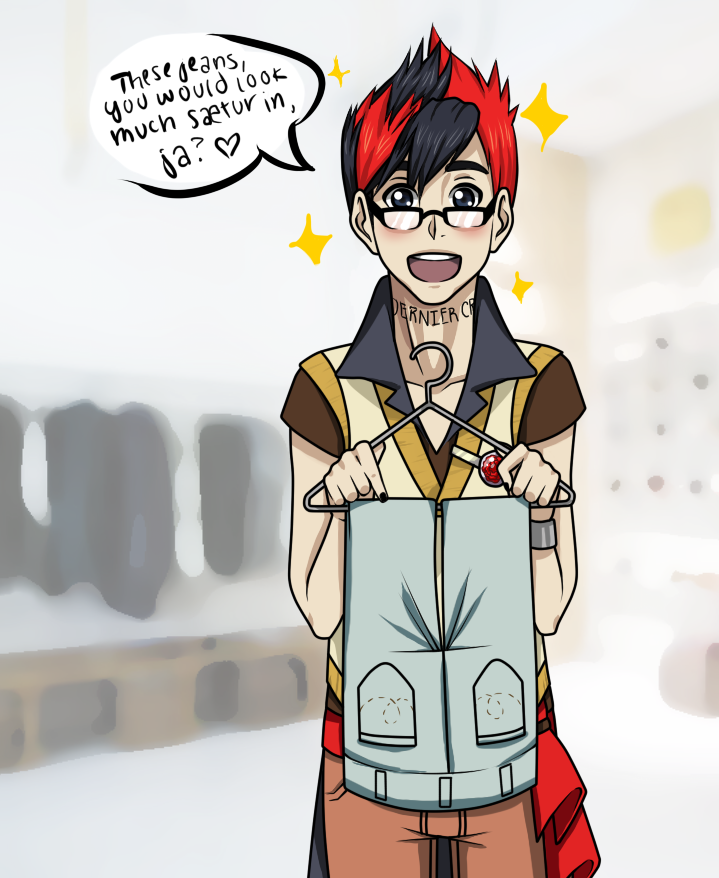 Description
Pasted from my dA submission:
"Yusss. ;u; My favorite Gaia NPC evarrr, Brennivin. He's so adorable. XD I didn't do him justice. If you wanna see more of him, you can find him on Gaia or in ~reapersun's gallery. c:
I love his broken English.
"Sometime Gaian can walk off cliff to bespelled flying store! Other times, we go to other place, and Gaian should not walk off cliff. Is not magic."
"Father forbid pastille day when I growing up... I say "Trick and treat!" one time and he turn me to silverwares. Like TEN silverwares. It suck."
I used a pre-existing image for background reference. You can find it here:
http://www.besthousedesign.com/wp-content/uploads/2009/12/Folk-Clothing-store-by-IY-A-Studio-2.jpg
"