GGA_Page#33
GGA_Page#33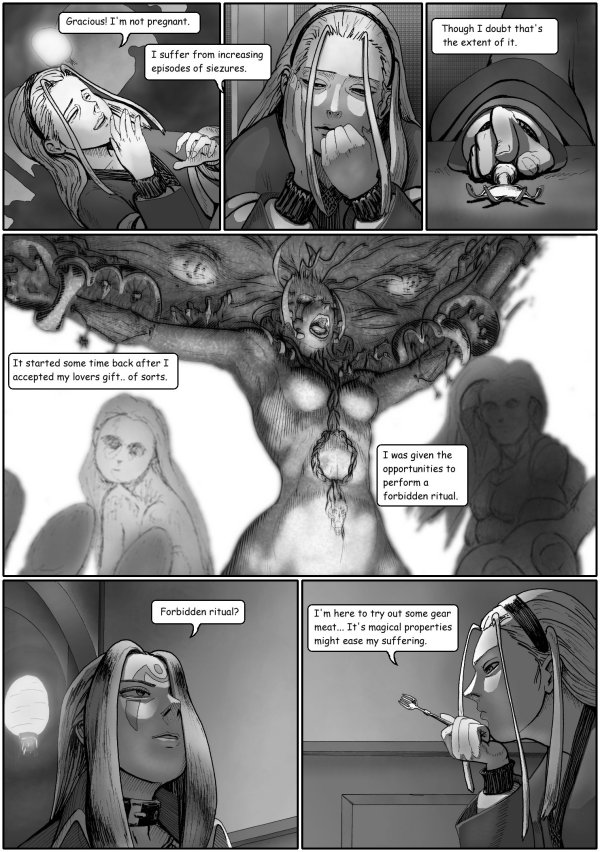 Description
Do you think Millia is stalling? :)

Self critique:
I was too lazy to shade the first panel. She doesn't even look like Millia.
Second panel shading is not distributed correctly. Again, doesn't look like Millia. Note the un aligned eye level.
3rd panel fork was just added for the hell of it. It was supposed to be Baiken blowing hair out of her mouth in the gesture of none concern.
I'm very unsure of the 4th flash. Didn't know how to handle Millia and Zato in it.
The last two panels I'm content with, except for the background which look to sparse (a common problem with me).
General Info
Comments
3
Media
Unspecified
Time Taken
Reference