Digital Chobits (Taichi x Yamato)
Digital Chobits (Taichi x Yamato)
Digital Chobits (Taichi x Yamato)
by
libek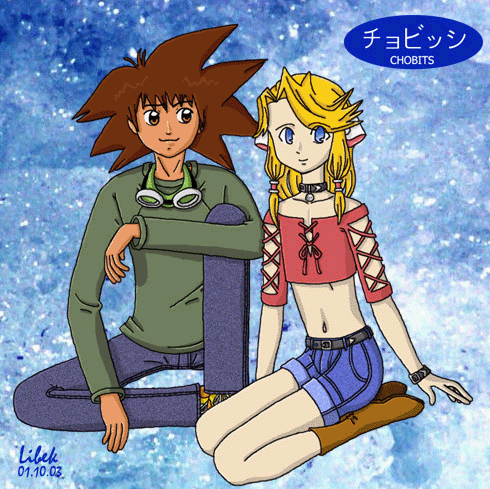 Description
This pic is a gif. I don't like gifs for colored work...they always seem to come out kinda pixelated. But then, I never intended to have this be the finished version, either. I was recoloring it a bit when I was forced to reinstall Windows and lost all of my Photoshop files. Oopsie.<br />
<br />
Really, this picture wouldn't exist at all, but Lavender Feline -- one of my RL friends, and the person responsible for this picture -- had a copy of it in this form on her website. So~...<br />
<br />
Oh, yeah. Explanations. Um...<br />
<br />
Have you seen Chobits?
General Info
Comments
6
Media
Unspecified
Time Taken
Reference