flying saucer scene from roleplay
flying saucer scene from roleplay
flying saucer scene from roleplay
by
liggybird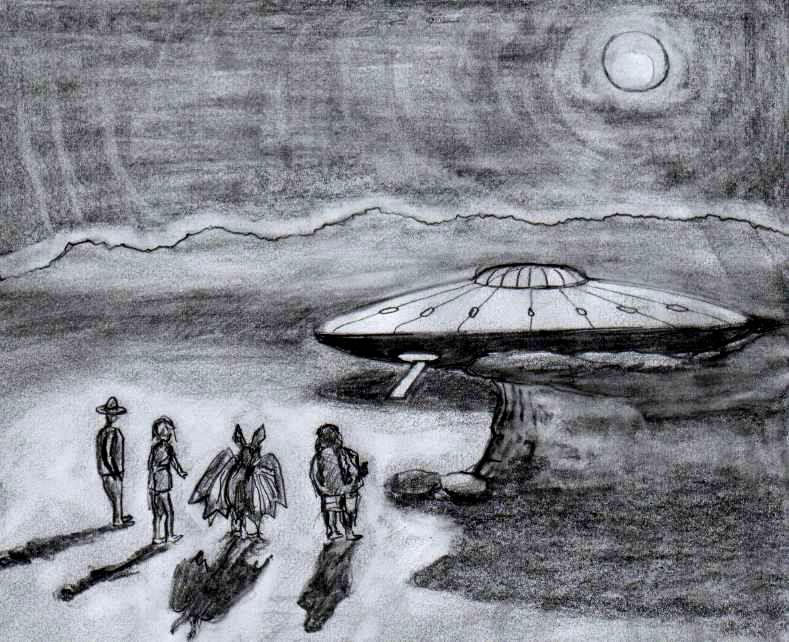 Description
A scene from the roleplay ShadowMagic and I are writing together on the fanart central roleplay forum (here
http://forums.fanart-central.net/viewtopic.php?t=40113&start=40
. )
The four characters in the foreground are (L-R)uncle Seth, Ethyl, Candrella (a mutated bat-like creature) and Rodrick the Orc Prince.
I wanted to do an illustration for the roleplay and thought this, with moomlight casting strong shadows, to be a suitably atmospheric scene.
Please don't scrutinise my pencil work too closely as it's the mood of the event (rather than accuracy and fine detail) that I hope I've captured.