Legacy of the Heroes - Tifa Lockheart
Legacy of the Heroes - Tifa Lockheart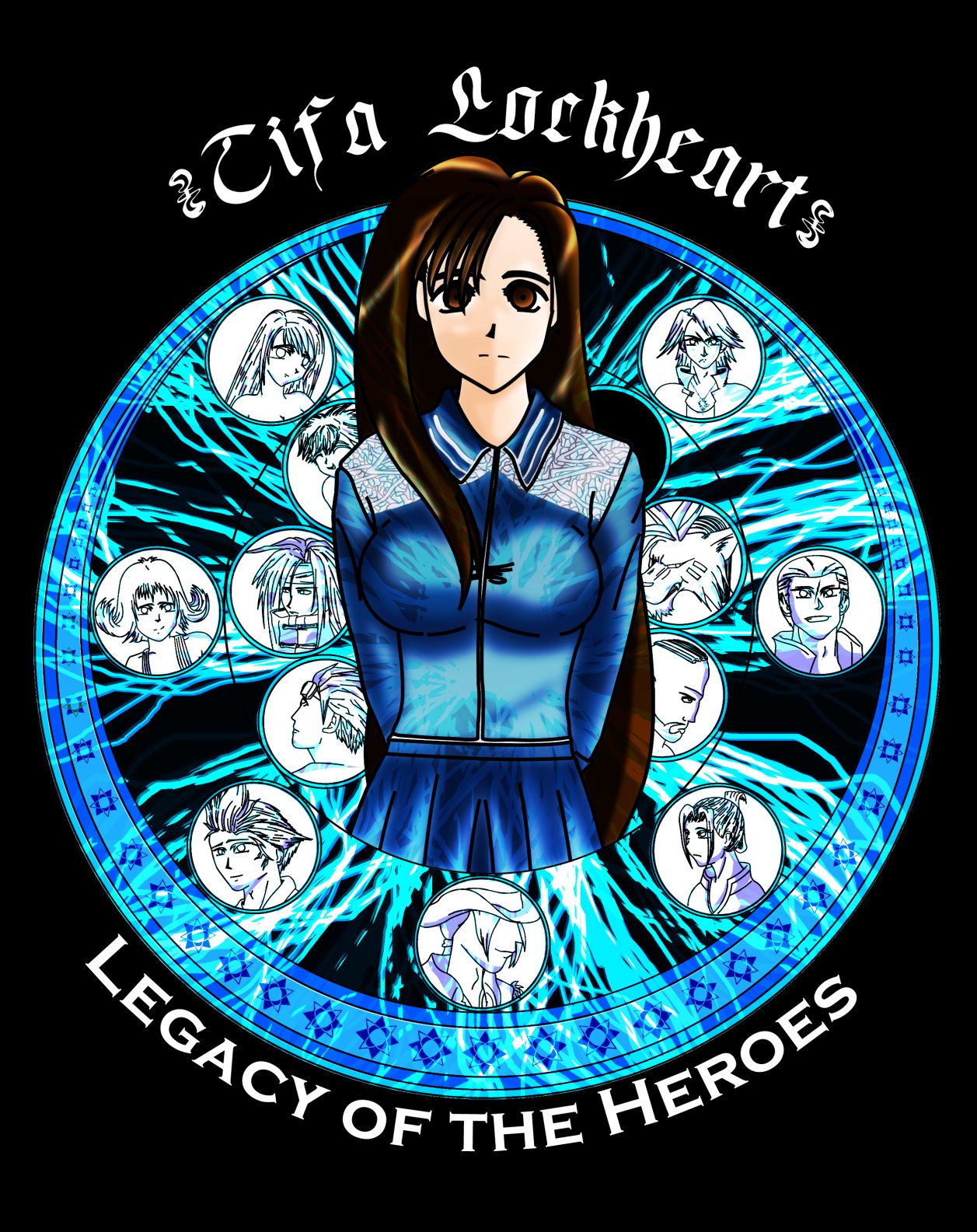 Description
~FINALLY, the second Legacy Character Artwork is up~

And its the martial artist with the rack of the godds. Tifa Lockheart. (Yes, I am a fanboy...that a problem?) As with Aeris' pic, this is probably what the end result will look like with a very different style to herself before hand, I'm not going to have some flashy clothes the like of AC I want both Cloud and Tifa to be simple people before the story-that they've gotten back to their normal lives.
But why is she in a Garden Uniform? Well, its a little spoiler-but as the logo for her story is the garden symbol- She ends up in the Final Fantasy VIII world and in Balamb Garden.
From left to right inner circle it goes

Yuffie
Vincent
Red
Barret
Cid

And left to right outer circle goes.

Rinoa
Squall
Selphie
Seifer
Zell
Quistis
Irvine

I wanted everything about Tifa to be brightened, but dark shadows as well, its a simple metaphor for her personal trials for her story.
General Info
Comments
2
Media
Digital drawing or painting
Time Taken
A hell of a long time
Reference
Official Tifa artwork and the garden uniform art.