Tifa Lockheart Legacy of the Heroes Character Artwork
Tifa Lockheart Legacy of the Heroes Character Artwork
Tifa Lockheart Legacy of the Heroes Character Artwork
by
lightningscion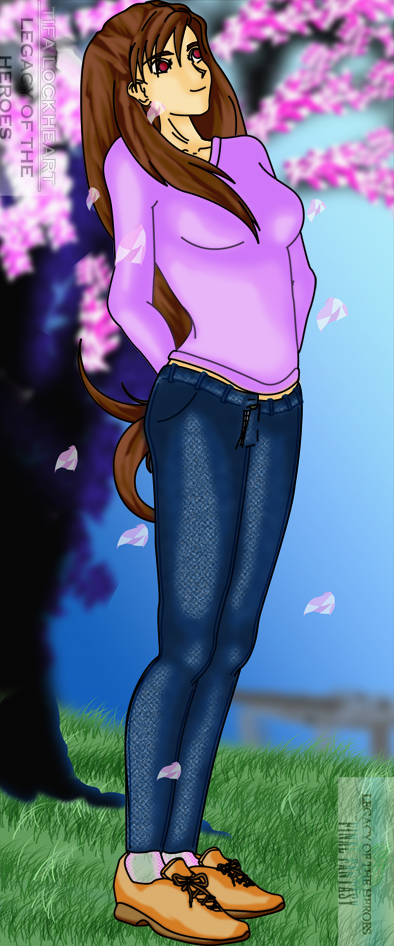 Description
Jeez, been a while since I uploaded here. Sorry for that, problems and such have had me unable to do anything but cough up phlem.

Alright then, I said it'd be done and it is. the Tifa pose Character Artwork. Looks different don't it. Neway, had to redo all the shading-which nearly sent me insane-blurred.
She's set outside Kalm Town on the green hills there(yes in AC its still barren, but in my story its basically all green again-mostly) and shes under a cherry blossom, can't help it, I love those things! i'll be continuing this style with Aeris next, then probably Yuffie or Cloud.
This pic will be seen in the official character artwork along with the designs for her in Garden, it'll be a base colour or a simple lineart, I'll decide which later.

I know its taking a while but family comes first really.
General Info
| | | | |
| --- | --- | --- | --- |
| Ratings | | Comments | 1 |
| Category | Games » - by Publisher » Square-Enix » Final Fantasy series » Final Fantasy 7 » Tifa | Media | Digital drawing or painting |
| Date Submitted | | Time Taken | About a week |
| Views | 1602 | Reference | Tifa victory pose, character artwork |
| Favorites... | 0 | Keywords | Tifa, Lockheart, Tifa, Lockheart, Final, Fantasy, VII, Migdar, tree, blossom, |
| Vote Score | 1 | License | Berne Convention |