Chibi Keyblade Training!
Chibi Keyblade Training!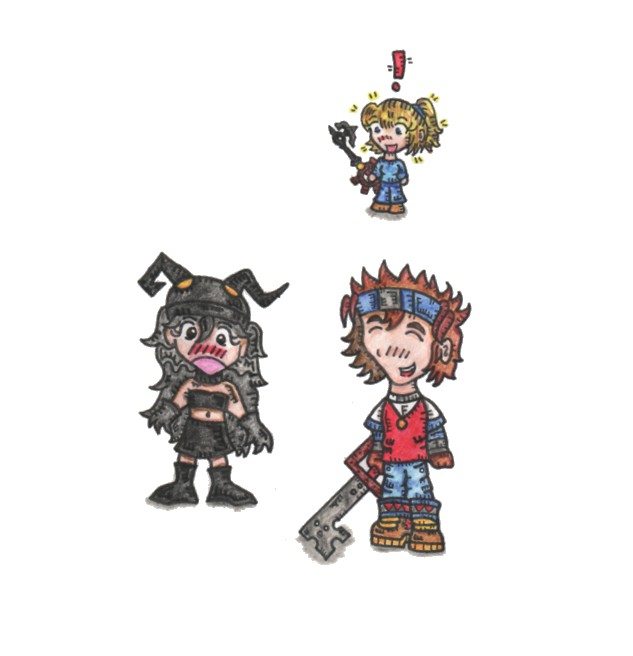 Description
Chibi Marcus and Jani have some training with their keyblades and Chibi Zera gets caught in the middle of it!

Zera- Wearing Heartless hat, gloves and shoes- Bro why did you dress me up like this? -\\Embrassed/// and confused-

Marcus- Holding Metal Chocobo keyblade Umm well it'll become clear soon enough Sis! -Laughing-

Jani- -Holding Follow The Wind keyblade, Looking around and spots Zera from behind'!'- A heartless! Leave this one to me Bro, I wanna try out my new mega combo attack!! -Excited-

Zera- Worried- OMG Ahhhh! -Runs- I'm not a heartless Sis!!

Jani-Running after Zera swinging keyblade- Come Back you Heartless!!

Marcus- Oh boy!-shakes head- Maybe this wasn't such a good idea after all!