Klarck
Klarck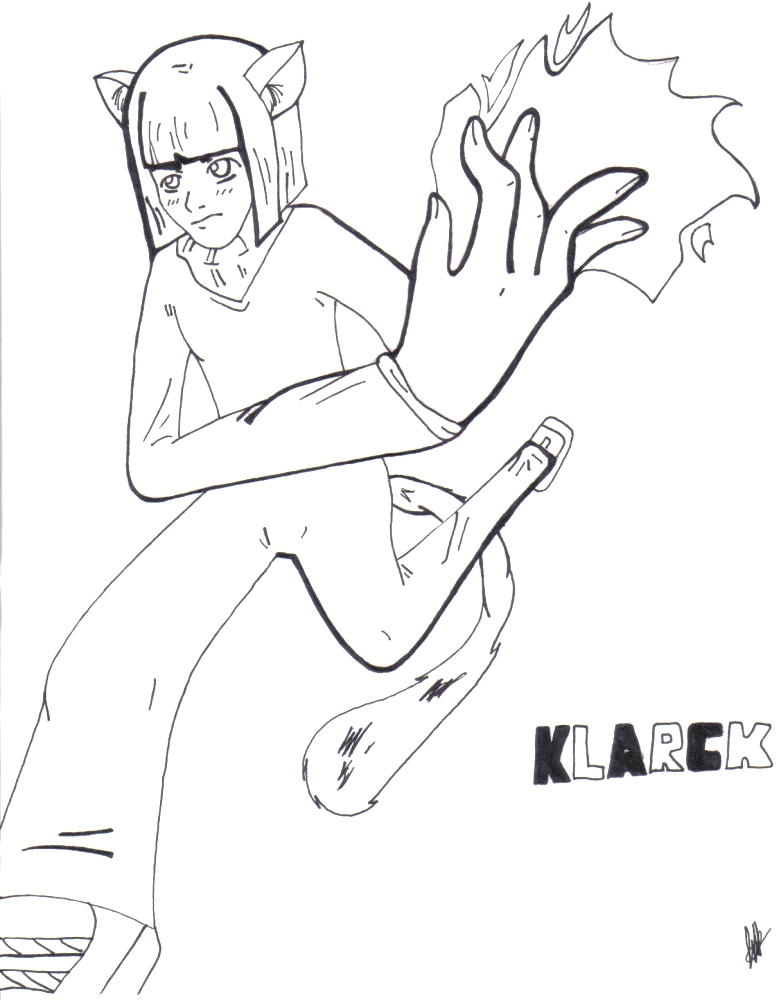 Description
Hallo, this is Stef (the_stef)! Hahaha, I hijacked this account *shifty eyes* nah, Jeff just wanted me to add this picture for him because he is to busy drawing/lazy. Jeff's over at my house, see. He drew this mostly while he was here : D we really have no lives. He comes over all the time and all we do is sit around and draw... or play Mario Cart. Nyahahahaha.

Anyway, this is Klarck. He's from Wings. I'm sure you'll recognize Wings from the manga in Jeff's gallery... but that's not actually wings anymore. He had a mini mental breakdown and has emerged with a new view for his manga. The characters look different, and it's to be drawn in a new style. I like to call it "Jeff's Manga Mega Makeover!" I think it's for the best. Hehe, it took a lot of persuasion to make Jeff not totally abandon Wings. (I don't know why he'd want to in the first place - Wings is so awesome!)

Actually, I'm kind of ashamed that Jeff and my brother (Toan) have a manga before I do... I mean, I totally love both of their mangas (Wings has an awesome plot so far, and the characters are pretty, and Eye of the Tiger is freaking hilarious) but I -don't wanna sound arrogant- but I always thought that I would be the first out of the lot of us to have my own manga. Unfortunately my short attention span and random lack of ability to do anything properly has prevented me from writing my own manga. *angst*

Anyway, I think Jeff might murder me if I fill this description with any more of my aimless rambling, so now for some shameless self promotion before I leave! : D After checking out all of Jeff's awesome pictures, come take a gander at my gallery? The_Stef is my sn. (hehehehe) : D ttyl!
General Info
Comments
2
Media
Ink or markers
Time Taken
Reference