Chibi meh!
Chibi meh!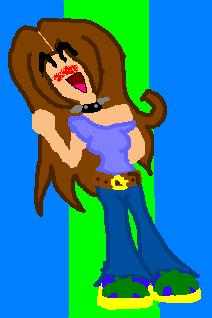 Description
HAHA! MISS MEH?!<br />
*cricket chirpz*<br />
anyone....?<br />
*cricket stopz chirping*<br />
*l.g.'s eyes water*<br />
WAAAAAAAAAAAAAAAAAAAAAAAAAAAAAAAA!!<br />
::::::::Please stand by::::::::::::<br />
*4 hourz later*<br />
*sniffle* sozzy,i'm such a teddy bear sumtimes...<br />
anywayz i just found out our computer has a virus,so i gotza get it fixed,itz gonna take 1 week!<br />
(dangit!)<br />
so i'm gonna submit 3 pics 2day,u kno...take of advantage of dis time! :) :(<br />
(no offesense,but could u guyz tell/email me how u feel about me leavin' 4 3weekz...<br />
i mite not reply unless ur DYING 4<br />
an answer! XD<br />
remember email me TODAY!!!<br />
2morrow my com. will be gone! alrity then!
General Info
Comments
3
Media
Unspecified
Time Taken
Reference