Curly Hair
Curly Hair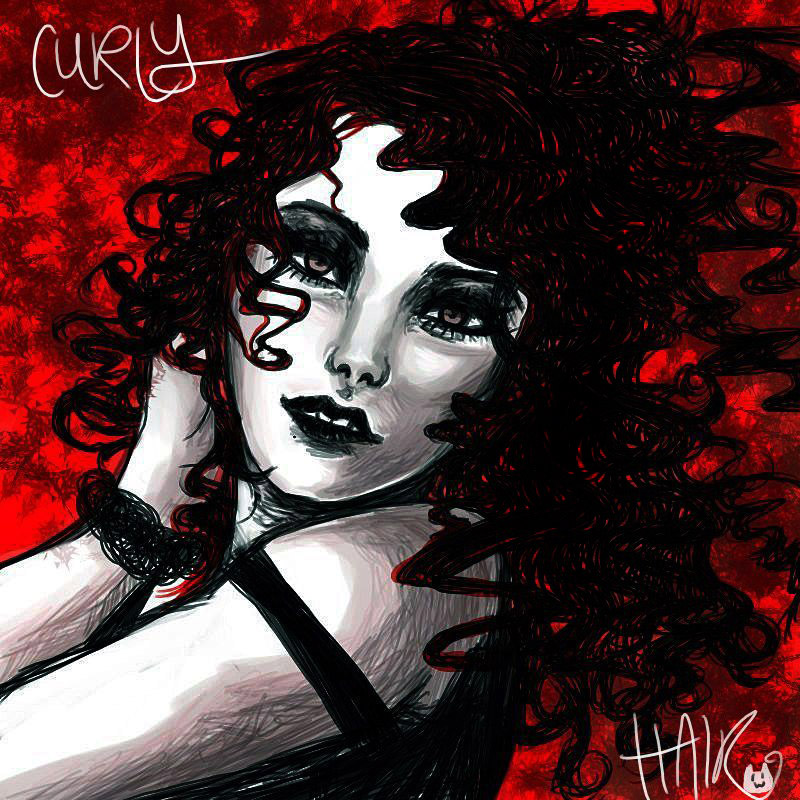 Description
CRITIQUE WANTED.
New art! NO WAYZ! I got inspired to draw woman faces when I watched this speed paint of Megan Fox, and I was all, "The jaw and mouth anatomy are offffff!" ;A; -But it was a pretty picture, so I decided to give it a shot in Open Canvas 1.1.
http://www.youtube.com/watch?v=pva_sa0vuh8
I had no idea it would turn out so "dark." My art style uses a great deal of bold and detailed lines. I swear, I was metaphorically thinking of rainbows and flowers before this picture came to be. I just wanted to draw sexy dark curly hair. I made it look like a music album cover afterwards. I suppose her stage name is "Curly Hair." Lol P;
I drew this with little to no reference. How awesome am I? Now, just watch as I have perfect/refined faces, but horrendous bodies with terrible anatomy. It is bound to happen with my bias for drawing parts of the human body.
She looked much younger before I put in her skin tone. It is like I performed an aging transformation. AHAH
http://img269.imageshack.us/img269/908/curlyblackhair.jpg
General Info
Comments
10
Media
Other digital art
Time Taken
4 hours
Reference