BBC Sherlock - Reunion
BBC Sherlock - Reunion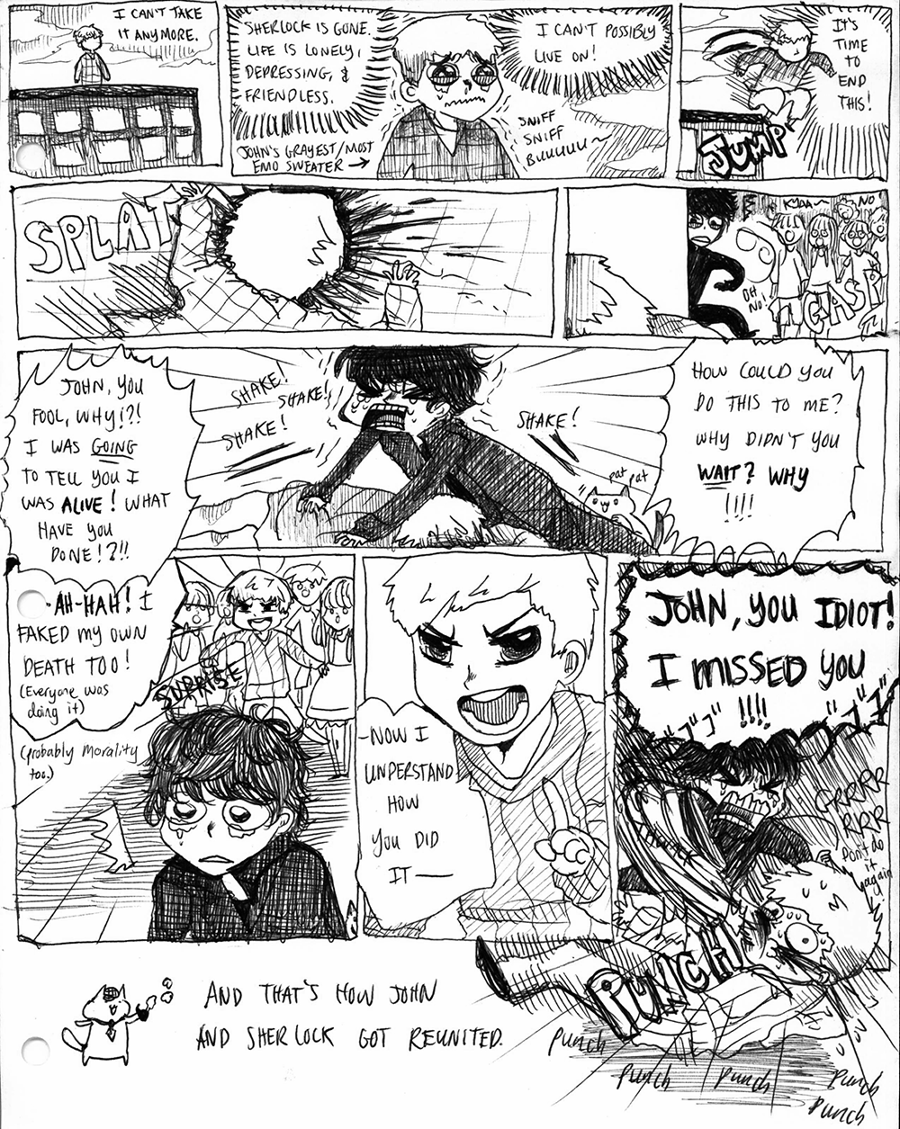 Description
I love the BBC Sherlock series so much that I am going to draw fanart for it. HOW CONCEITED OF ME. (You will probably only get it if you watch the series, so go do it!)
*SPOILERS*
So many fans are attempting to play out how John will react to Sherlock coming out alive after the fall. Like, is John going to punch him? Hug him? -Say he met The Doctor and already knew he was alive? However, if John pulls this funny stunt, it will be the opposite with Sherlock reacting to John's fall, and Sherlock's reaction might possibly be this.
Because -Sherlock is attached to his pets. :D
_______
I do not know what I am drawing, SHUT UP. More Sherlock regurgitation coming up because I am positively obsessed with the intellectual breakthroughs of this show!
Season 1 Episode 1:
http://www.tudou.com/programs/view/qKTQ8W-vKqc/
General Info
Comments
18
Media
Ink or markers
Time Taken
1.4 hours
Reference