Scholarship Thank-You Letter
Scholarship Thank-You Letter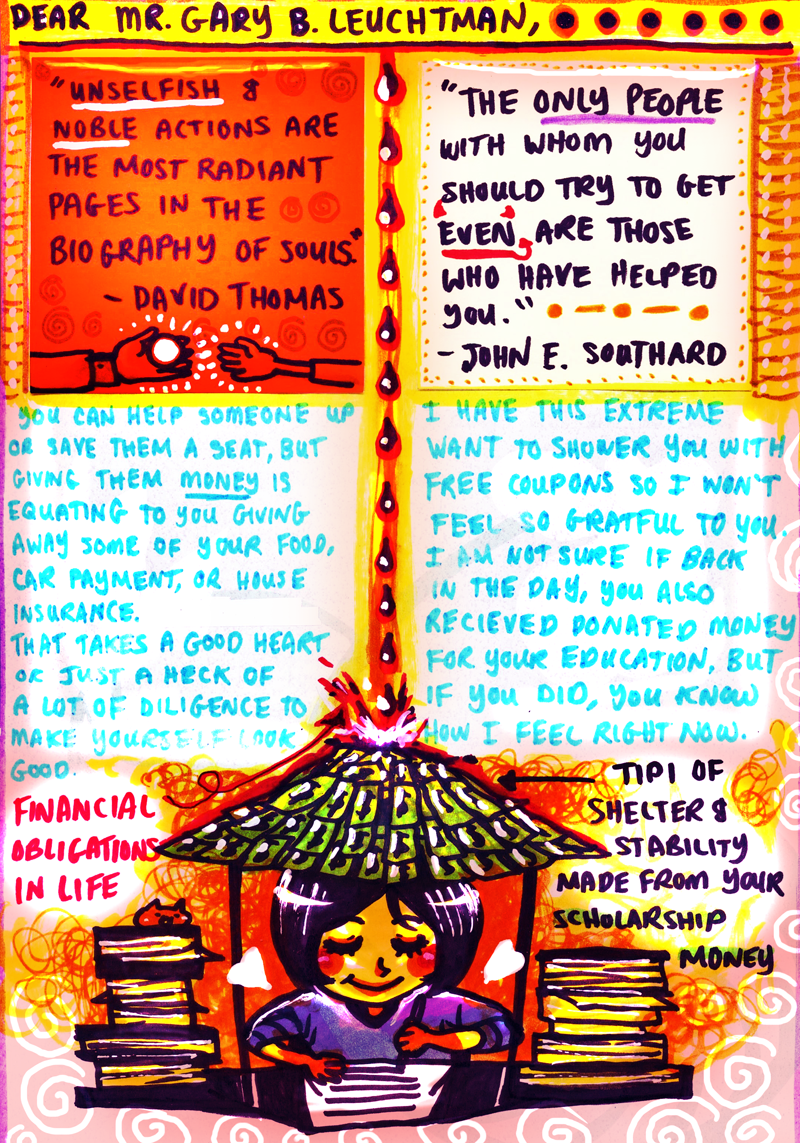 Description
I was given an university Techne Honors Scholarship by the Honors program, and they sent me a blank envelope and paper asking me to write a thank-you letter to my scholasrhip donor: Gary B. Leuchtman
Gary B. Leuchtman
is a freakin lawyer/partner for Beggs & Lane specializing in Real Estate, Business, Taxation, etc. practices. Everyone, go stalk the man.
I could have written him a normal written thank-you letter with ballpoint pen, but unfortunately for Mr. Leuchtman, he donated to an art-OCD fanatic that has to glammarize everything, so I wrote quotes on sticky notes and decorated his whole thank-you letter with colors. He will now think twice before funding me again unless he likes giant letters in his mailbox.
EDIT: Today, I just got a $500 Catherine B. Junge scholarship for my Health Occupation Students of America (HOSA) application. These people need to stop giving me stuff; I am just going to use it on drugs, sex, and street-dancing later on.
General Info
Comments
11
Media
Ink or markers
Time Taken
2 hours
Reference