Boku No Hatchi pg 60
Boku No Hatchi pg 60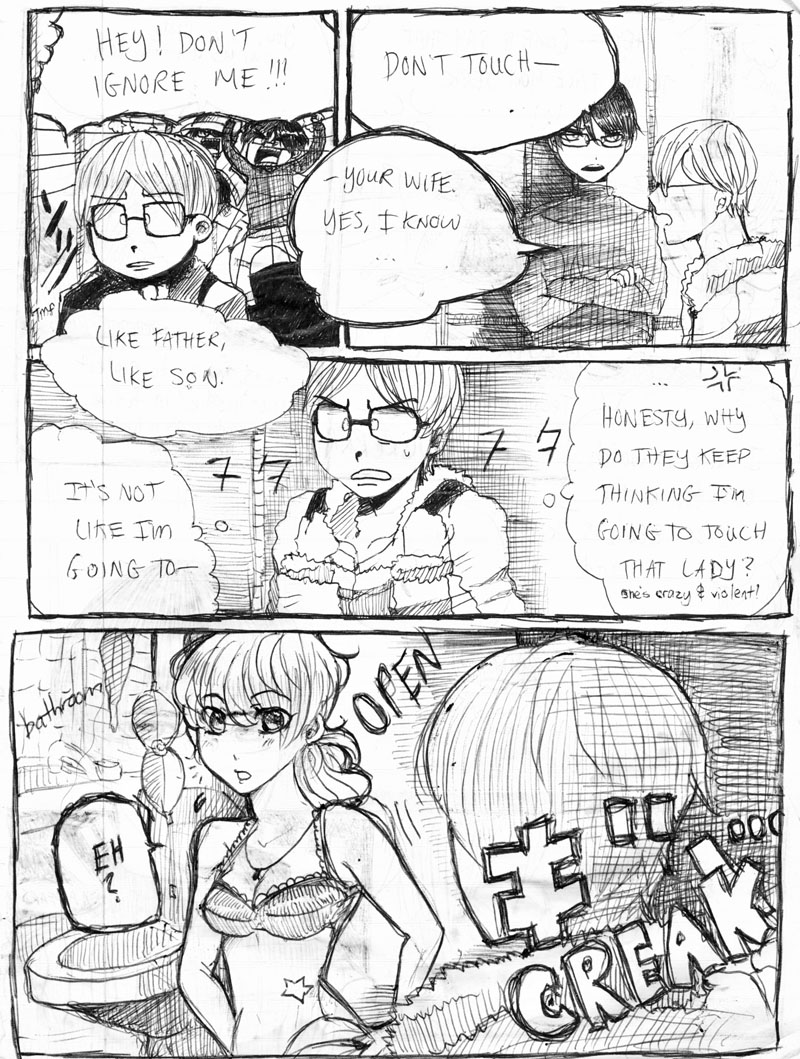 Description
And then, he got kicked out again and continued his maid job until the modeling agency found him with some beauty-sniffing hounds/cops, and the redidents were like "No! He's our maid!" and Hatchi's like "I didn't know you guys cared!" and they were like "Your cooking, cleaning, and housework sucks, but we still love you! You're adorable! And then some of other complicated model chracters complicate the plot, and Hatchi decides to become a main maid with some very very soft modeling on the side.
The end! *gets attacked by everyone*
Hey, 60 pages is the longest I have ever made my mangas. I am only getting higher. I would submit my new manga, but you guys would kill me when I do not finsih it.
_________________________
Next:
THIS MANGA PRODUCTION HAS STOPPED
Previous:
http://www.fanart-central.net/pictures/user/luckylace222/834156/Boku-No-Hatchi-pg-59
General Info
Comments
5
Media
Ink or markers
Time Taken
2 hours
Reference