Action Movie Star Viewtiful Joe!
Action Movie Star Viewtiful Joe!
Action Movie Star Viewtiful Joe!
by
lufia22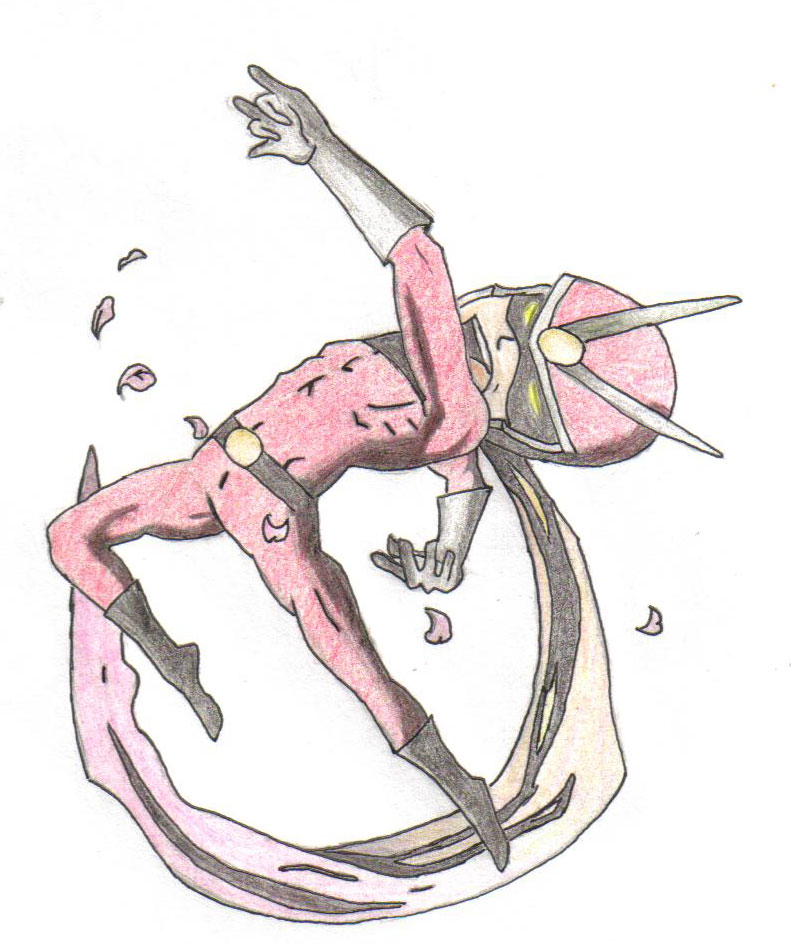 Description

This is one of the few drawings I'm proud of. I drew this from a drawing in the Viewtiful Joe manual. Again, this was for art class to practice my proportion skills.


I first drew the sketch, mapping out the outline then went in and started detailing. I finished it up with colored pencil and outlined some areas in ink.

My only gripes with this is the straightened out arm, it looks a bit to big but I swear that's how it looks in the book. I also think his head/helmet should have been a bit more round and less "long." The petals that are floating around him really make the piece look good.

One little touch that I call my own is that I drew the cape going from pink to a peachy color. IMO, that gives it a more flower petal look, which I believe is what the cape was trying to go for in the first place, plus I like the added peach color to it. It started out as a mistake. The colored pencil's end looked like a very light peach, almost white, so I was going to use it to shade a little but keep the white-ish color. Didn't turn out that way.