SHINee: Taemin
SHINee: Taemin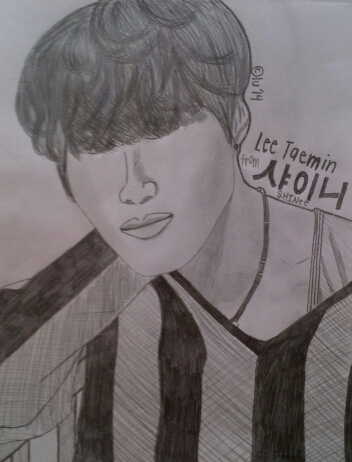 Description
Drawn on July 13, late at night, using a tumblr picture on Google as reference. The original pic had eyes, my fan-art drawing messed up his look and covered his eyes with his "bangs".
Mother does not approve.
Known as Taemin, youngest member of SHINee; aka the "Maknae". All the noonas love him. The great dancer of SHINee, also one of the five vocalists.
Disclaimer: The model I used to draw, Lee Taemin, is a member of the SK-pop band, SHINee, which is managed under SM Town/Entertainment. I do not claim anything other than my own fan art drawing.