Liza of Animal Jam
Liza of Animal Jam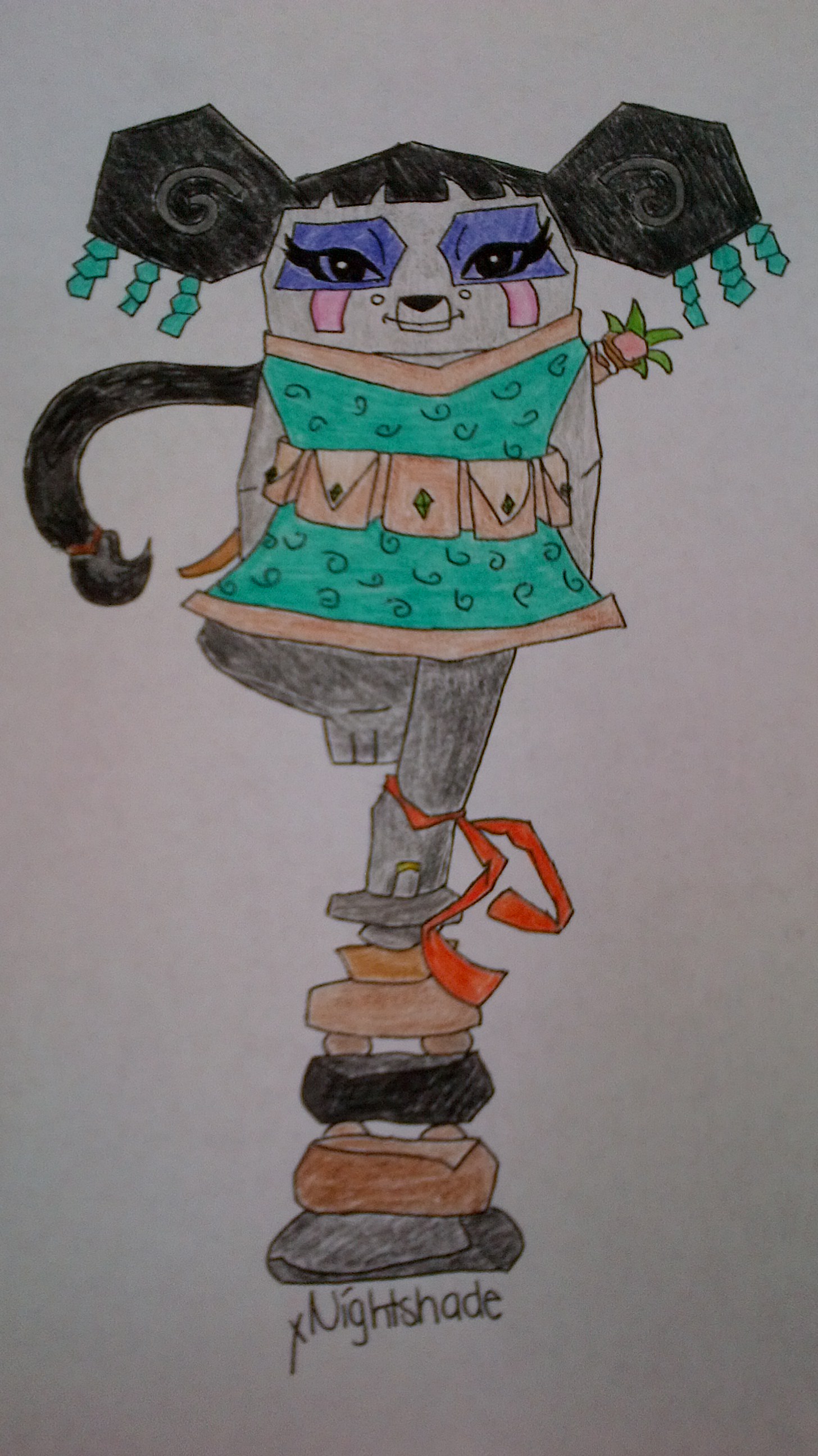 Description
Liza completed and fantastically colored (in my opinion). The mobile device camera messed up her eye shadow color there. It was originally purple, but it looks dark blue-ish. Somewhat.
The siggie you see is my username on said gaming site. Weird name, I suppose, for a child's game, but whatever. Take it in what sense thou wilt.
Fan-art work is mine, I tell you, mine!
Check out AJ online:
www.animaljam.com
I guarantee you'll make friends and have tons of fun! No matter what age you are, you can still act child-ish and be carefree and comfortable in this game.
Depending on the kind of person you are, mind you.
Disclaimer: The model I used to draw, Liza, the Panda Alpha, is one of the many characters on Animal Jam, an online game created by National Geographic. I do not claim anything other than my own fan art drawing.
General Info
Comments
10
Media
Colored Pencil / Crayon
Time Taken
Forgotten Memory
Reference
blog.animaljam.com > Alphas